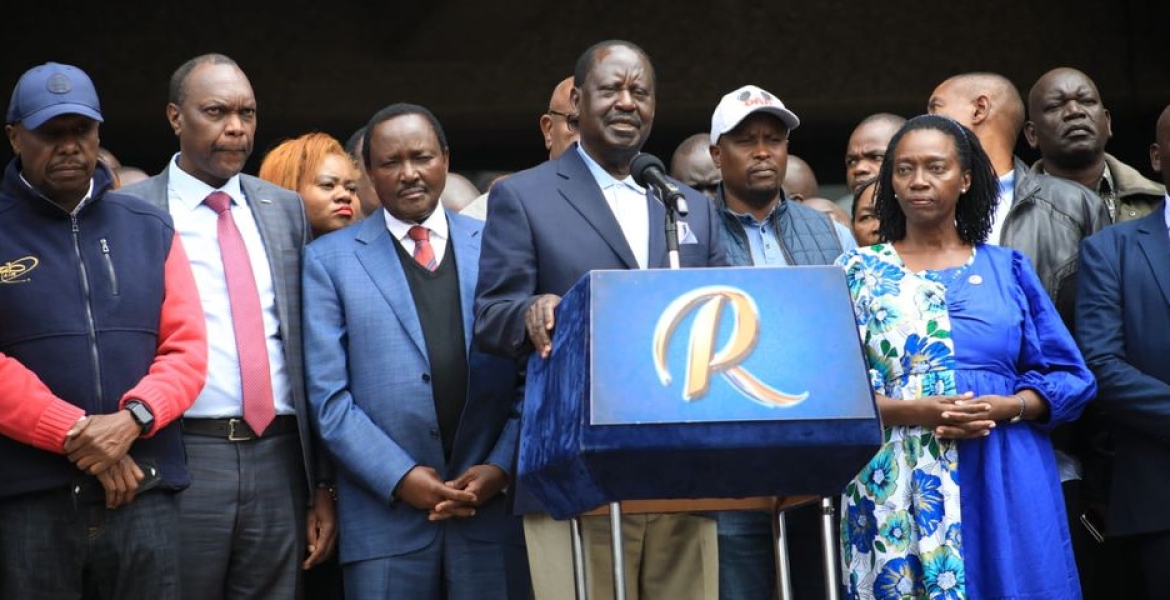 Azimio Leaders
The High Court on Monday, May 29, rejected President William Ruto's directive to form a judicial panel to investigate the Shakahola massacre. 
Judge Lawrence Mugambi ruled that the Azimio coalition had presented valid arguments in their appeal, therefore the court had to intervene. Furthermore, Justice Mugambi noted that other bodies such as the Police Force, Senate and Kenya National Human Rights Commission (KNHCR) were already carrying out investigations into the incident while utilizing public funds and assets. Justice Mugambi pointed out that the commission would use more public funds, a move that was not in the interest of Kenyans. 
"It is in the public interest to allow the Commission of Inquiry to start its sitting at the expense of the public before the resolution of the constitutional challenges presented. My answer is that it is not," the Judge ruled.
He warned that if the Justice Lessit-led commission was determined to have been instated in an unconstitutional manner, then the public funds used would be a waste. On Monday, May 22nd, the High Court forbade any additional sittings by the commission until a definitive judgement is reached. Azimio's lawyer Paul Mwangi requested for Justice Jessie Lessit barred from the proceedings, arguing that she had been appointed to lead the inquiry commission which the coalition had resisted. 
Azimio's petition voiced that creating the Lessit-led commission was unlawful and that President Ruto lacked the authority to push for its formation. Opposition leader Raila Odinga declared that only Parliament has the power to assemble an investigation committee into the Shakahola massacre.