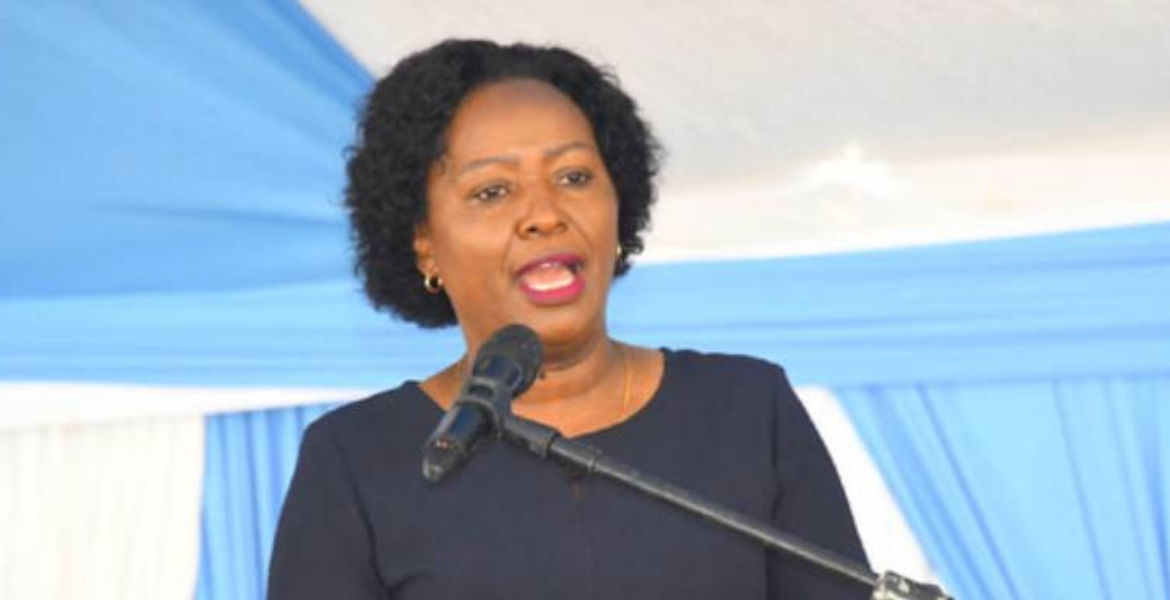 Sacked Principal Secretary Josephine Mburu
Josephine Mburu, the former Principal Secretary for the State Department for Public Health and Professional Standards, says she learned of her dismissal last month through the press. 
On May 25, 2023, President William Ruto removed Mburu from her post following reports of alleged impropriety within the Kenya Medical Supplies Authority (KEMSA) regarding their mismanaged procurement process that almost caused the country Sh3.7 billion worth of anti-Malaria nets from the Global Fund.
On Tuesday, Mburu appeared before the Senate's Health Committee tasked with probing the scandal where she revealed that the press coverage of her dismissal came as a shocker. She clarified that she had no part in the scandal, pointing out that she was appointed after the procurement process was already underway. She stated that the Principal Secretary Peter Tum, who has now been shifted to the Ministry of Youth Affairs, Arts and Sports, was responsible for Medical Services throughout the flawed multi-billion tender.
"I believe the staff advised me to the best of my ability, but I was not involved when the advert was put out, the head of malaria came in and told me there was an omission, the letter did not stop the process, it didn't interfere with any process, and because KEMSA is not under Josephine they did not come back to me," she said. 
Reports indicate that Global Fund, a Swiss-based organization that provides financial assistance for governments to tackle HIV/AIDS, TB, and malaria, has terminated KEMSA's procurement process. It appears that the process was biased in favour of a bidder who did not meet the necessary criteria, to the detriment of a verified mosquito net manufacturer.
The scandal saw the entire KEMSA board dismissed and the agency's CEO, Terry Ramadhani, suspended. State House Chief of Staff Felix Koskei briefed that the action is in keeping with the ideals of the Kenya Kwanza administration which are to ensure honesty and transparency in the governance of public matters.