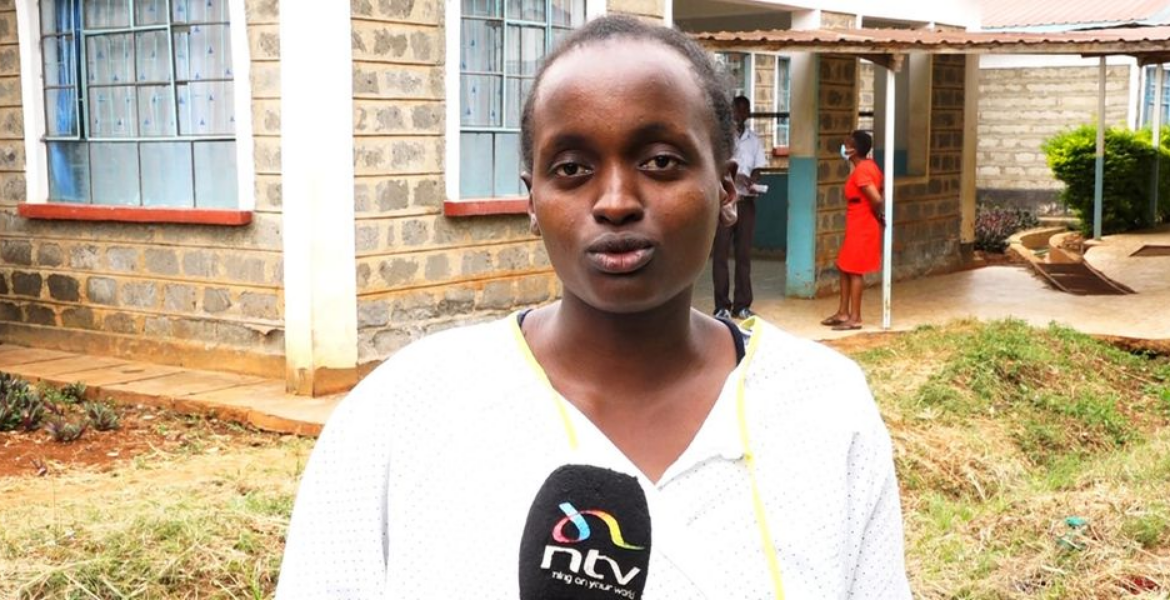 Ms Evaline Wairimu Speaks to Journalists at Kirwara Hospital in Gatanga, Murang'a County
After undergoing four operations in two weeks at Murang'a Level Five Hospital, a woman finally had a broken needle that a doctor had left behind during childbirth five months earlier removed from her birth canal.
Ms Evaline Wairimu, 23, initially thought her pain was due to her birth wound but after an X-ray and CT scan at Thika Level Five Hospital, it was discovered that a needle had been left inside her. She attempted to remove it at Kirwara Hospital where she gave birth but it was not until she was transferred to Murang'a Level Five Hospital with the help of the county governor that it was finally removed. The doctor responsible for the procedure has been suspended pending disciplinary proceedings which will commence once the patient has recovered and given a statement.
On Monday, surgeon Edwin Mogere successfully removed the surgical needle from Ms Wairimu who had been experiencing pain since giving birth in May. Governor Kang'ata praised the doctors and offered to sponsor them for a study tour to India. Ms Wairimu is grateful for the procedure, however, she mentions having felt pain after the needle was removed.
"Congratulations to the staff at Muranga County Level Five Hospital who successfully removed the foreign body that was lodged in Ms Wairimu's body. The county will sponsor the two senior doctors for a study tour to India," Kang'ata said.
She was discharged from the hospital on Tuesday after which she stayed in a ward with her son to continue breastfeeding. Ms Wairimu previously described how the needle broke during her delivery at Kirwara Level Five Hospital and how attempts to locate it were unsuccessful. She is considering legal action and compensation for the ordeal.