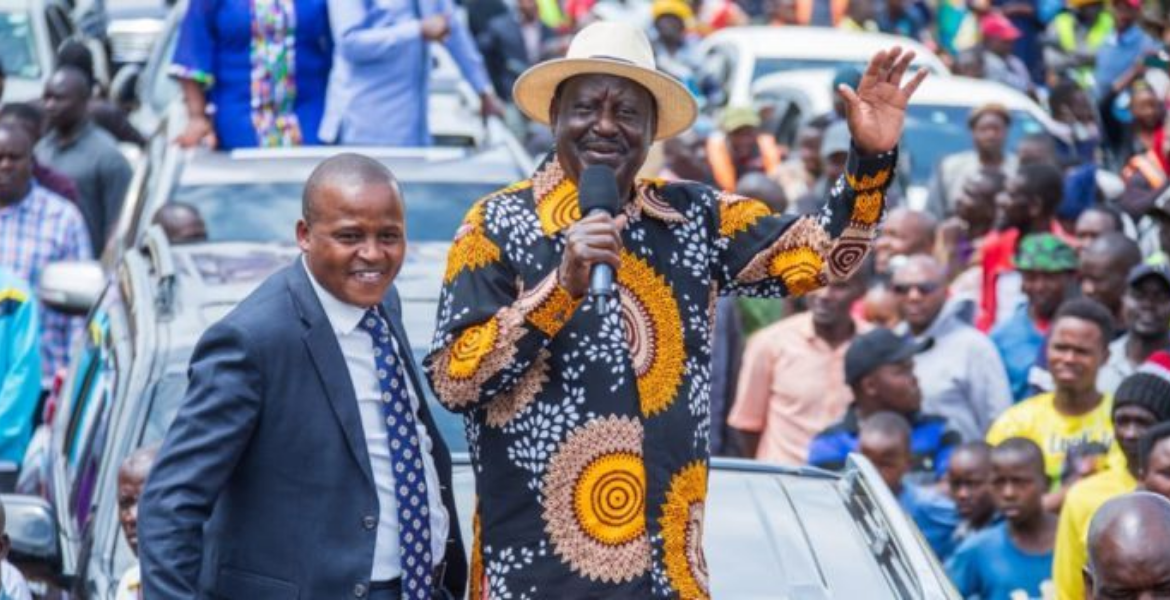 Azimio Leader Raila Odinga
Azimio leader Raila Odinga has accused President William Ruto of increasing the government's public expenditure by Sh400 billion over the last year.
According to Raila, the leadership of Kenya Kwanza over the last 12 months has been disastrous for the country, with unbridled spending and borrowing. Raila states that President Ruto has done the opposite of the promises he made during the campaign period, increasing expenditure instead of cutting it down.
The Azimio leader blasts the government for raising taxes at a time when the economy has been contracting, resulting in suffering for Kenyans. In his statement evaluating Ruto's performance, the opposition leader highlights that the economy grew by only 5.2% in the second quarter of 2022, compared to 11.0% in a similar period in 2021.
He continues to say that despite warnings that the country is in debt distress and at risk of default, the regime has continued to borrow more money which is against their promise to reduce borrowing. He further says that the administration's increased borrowing from the domestic market has driven up interest rates, making it difficult for small businesses to succeed.
Raila notes that only the government can afford to borrow at such high rates, while micro and small businesses are struggling and defaulting on loans. According to Raila, the proportion of businesses defaulting has increased by 17%. Describing Ruto's involvement in the agriculture industry as ineffective, Raila has proposed that the government should prioritize reducing fuel costs for farmers who rely on tractors, harvesters and other equipment.