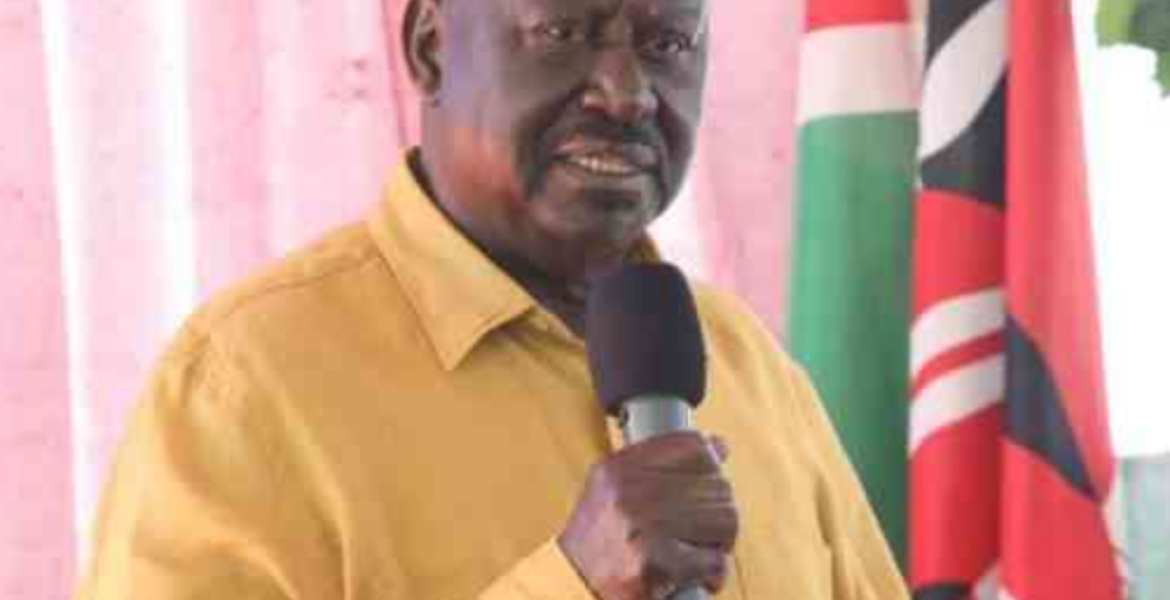 Azimio Leader Raila Odinga
Azimio leader Raila Odinga has decided not to reveal his next plan to tackle the Kenya Kwanza government.
During a press conference in Nairobi on September 16, Raila stated that the coalition is taking steps to prevent the government from further increasing the cost of living. He announced that they had gathered signatures and would use them accordingly. Odinga censured the first year of the Kenya Kwanza administration, rating it as "disastrous" with a score of 30%.
He stated that the administration has failed to fulfil the promises made during their 2022 campaign and has not abided by the Constitution. Odinga assured Kenyans that they will soon announce their next move regarding the cost of living, clarifying that this time round they will not ask them to take to the streets. During the engagement, the coalition accused Ruto's administration of pressuring the Director of Public Prosecutions to dismiss some corruption cases.
The coalition alleged that Kenya Kwanza has implemented a policy of protecting corrupt individuals in the National Executive, state organs, and agencies. The coalition also criticized the government for allowing police officers to engage in torture and extra-judicial killings which violates human rights. Moreover, the coalition faulted Kenya Kwanza for not upholding the two-thirds gender rule in the appointment of state officials.
However, Azimio noted that that specific goods such as cooking gas and cooking oil have dropped in price with decreases of 12.7 and 18.5 per cent respectively.