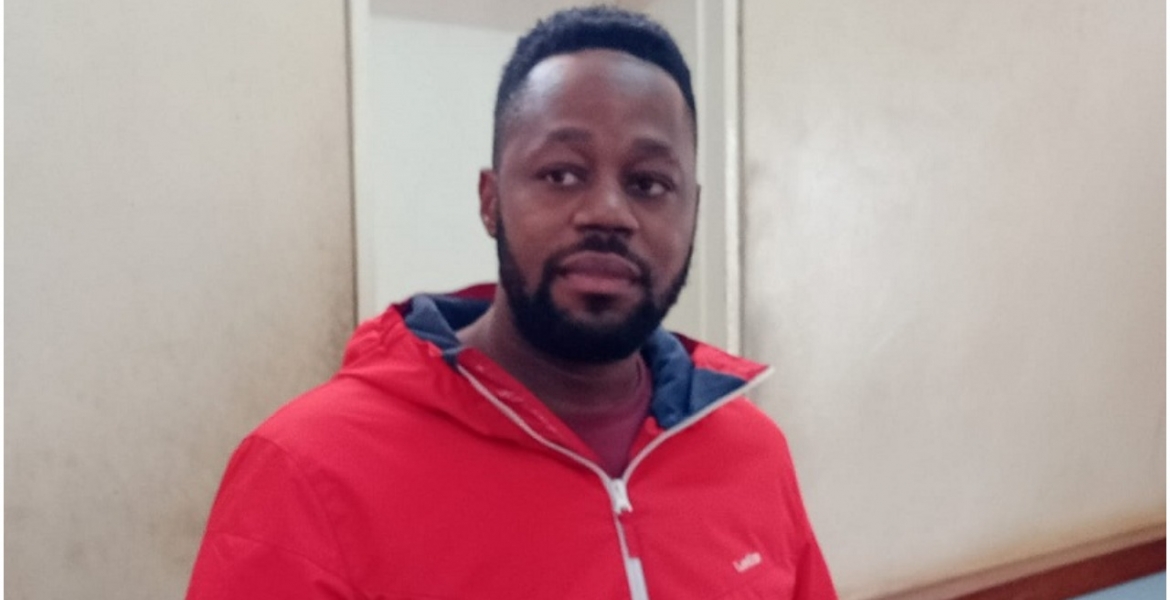 Police are detaining controversial gossip blogger Edgar Obare on allegations of running a criminal network.
He is accused of being behind a fraud syndicate that blackmails wealthy Kenyans by tainting their images online and demanding money to 'clear' their names.
Obare, alias Tea Master, was arrested by detectives from the Directorate of Criminal Investigations (DCI) Cybercrime Unit alongside his co-accused Desy Oduor Achieng.
"Detectives from the Cybercrime unit have uncovered an underworld network of criminals involving young ladies recruited by Obare, to stalk prominent personalities in political, business, and religious circles for monetary exploitation. The ladies are then coached by Obare, on how to ensnare the victims into their traps then extort unimaginable sums of money from them," the DCI said in a statement.
It is alleged that Obare recruited Desy and coached her on how to stalk a prominent governor with an intention of extorting Sh10 million from him.
He is said to have shared the governor's phone number with Desy and directed her to pretend that she was pregnant with his child.
"When the governor did not respond, she was instructed to threaten him that she would share photos that they had allegedly taken in compromising situations but the governor did not respond," the DCI added.
Obare then took to social media, accusing the said governor of impregnating a woman and failing to take responsibility.
"Fearing the repercussions of Edgar's actions, she reported the matter to DCI offices in Nyali. Detectives have since established that the lady isn't pregnant as she had claimed," the DCI noted.
The two will face charges of publishing false information contrary to Section 23 of the Computer Misuse and Cybercrime Act.