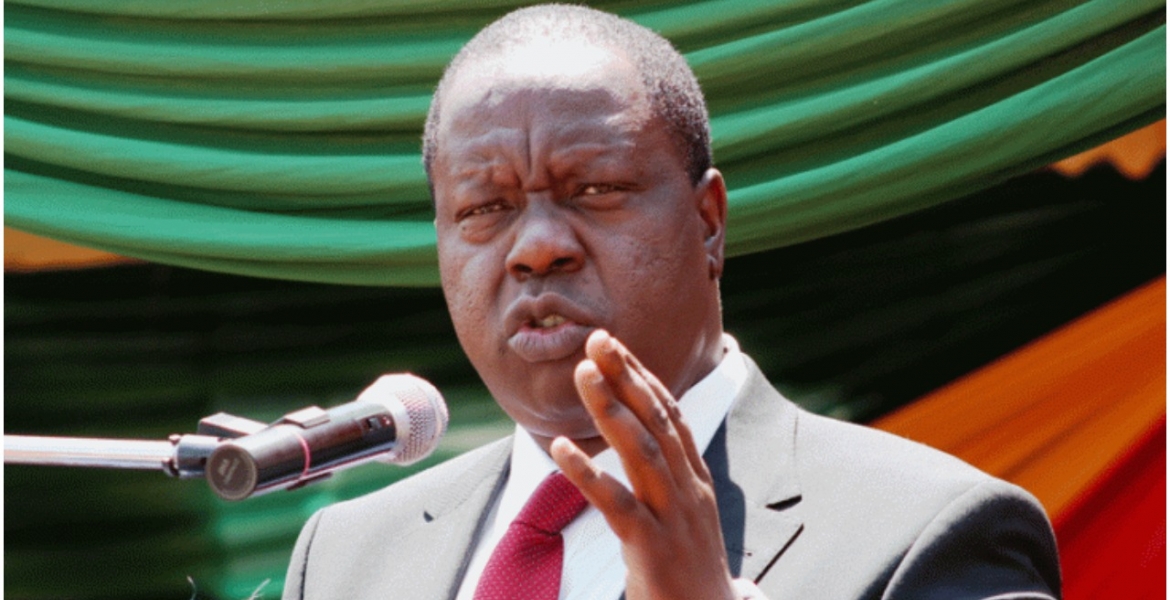 Interior Cabinet Secretary Fred Matiang'i has announced plans to prohibit police officers from dating or marrying their colleagues.
Speaking on Friday during the official opening ceremony of the direct entry cadet inspectors course at the National Police Training College in Kiganjo, Matiang'i said officers will not be allowed to marry across ranks if the proposal by the Interior Ministry is adopted by the National Security Council.
He said the move is aimed at curbing cases of indiscipline, sexual harassment, and assault, which have been on the rise among police officers dating or married to each other.
"We have to adopt a new way. We will create a new gender relations office that will be under the supervision of the Inspector General of Police. Some of the female police officers have filed sexual harassment complaints. I want to assure you that it won't happen in the future," Matiang'i said.
He added: "Moving forward, it will be illegal for a police officer to date or get married to a fellow law enforcement officer. If it happens that two police officers fall in love, then one has to leave the service."
The no-nonsense CS further stated that senior officers are prohibited from having sexual relations with their juniors. 
"We must maintain a certain standard of conduct in the police service. We are also insisting that officers involved in cases of sexual harassment in the service will be stripped off their ranks and gotten out of the service."
"You are officers, we don't expect you to leave here and go have affairs with constables who you are managing. If it's a must for the involved lovebirds to be together then one has to leave the police service," he added.
Early this month, a police officer attached to Matiang'i's security detail shot dead his wife, also a police officer, before turning the gun on himself.
Hudson Wekesa was an administration police officer while his wife Pauline Wakise was a traffic police officer.