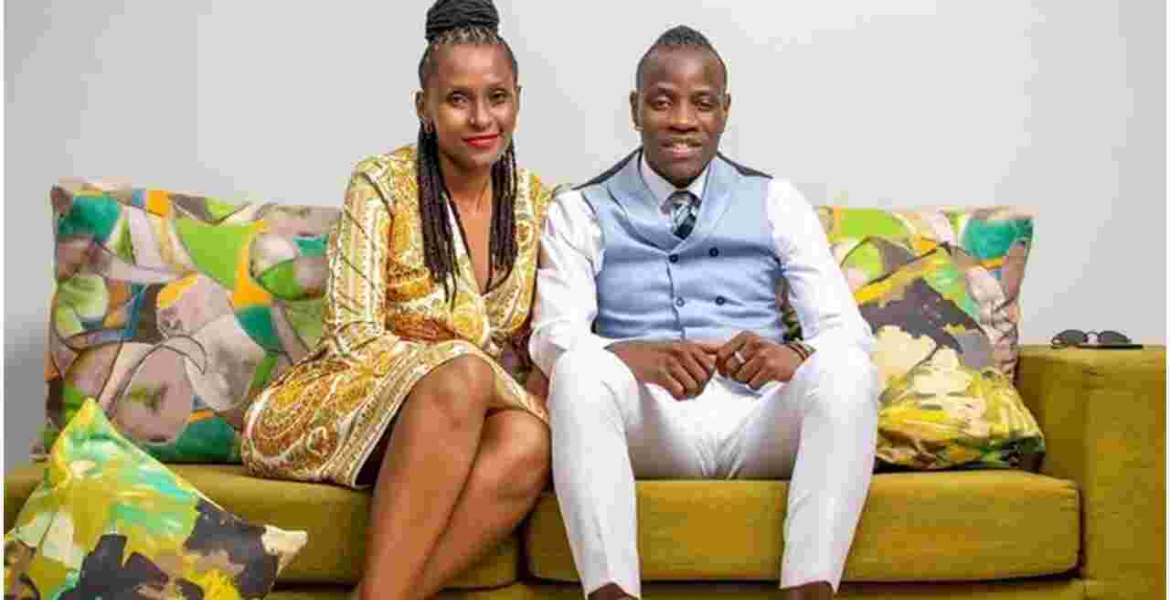 Esther Musila has broken silence about her relationship with Kenyan gospel singer Guardian Angel, who is 20 years younger than her.
Guardian, 31, proposed to Esther during her 51st birthday last week after dating for one year and two months.
Since the couple went public about their relationship last year, they have been a subject of online talk due to their 20-year age difference.
Speaking during an interview on Spice FM on Wednesday, Esther said their age difference does not bother her, adding that no older man would give her the happiness she gets from Guardian.
"If I had met a 55-year-old man, maybe, according to what I should be with, he would never match Guardian. He would never fit in Guardian's shoes. Age is nothing but a number," she said.
When Esther first met Guardian, she was not looking for love but their friendship blossomed and turned into a romantic relationship.
"For me, it is not about the age. I don't even think about how old he is. If I'm not happy then my relationship will never be okay. I will never be able to fit in the way I want. I'll be forcing things which I have done in the past and I am not ready to live my next life making the same mistakes I did," she added.
Esther, a mother of three, aged 29, 26, and 22, met Guardian through their mutual friend Maina Kageni, a radio presenter at Classic FM.
Esther has been working with the United Nations for the past 18 years. She previously worked as a banker.
Guardian, who is known for songs like Nishike Mkono, Swadakta, Rada, Utafurahi, Nibariki, and Kuoshwa, denied claims that he was dating Esther because she has money.