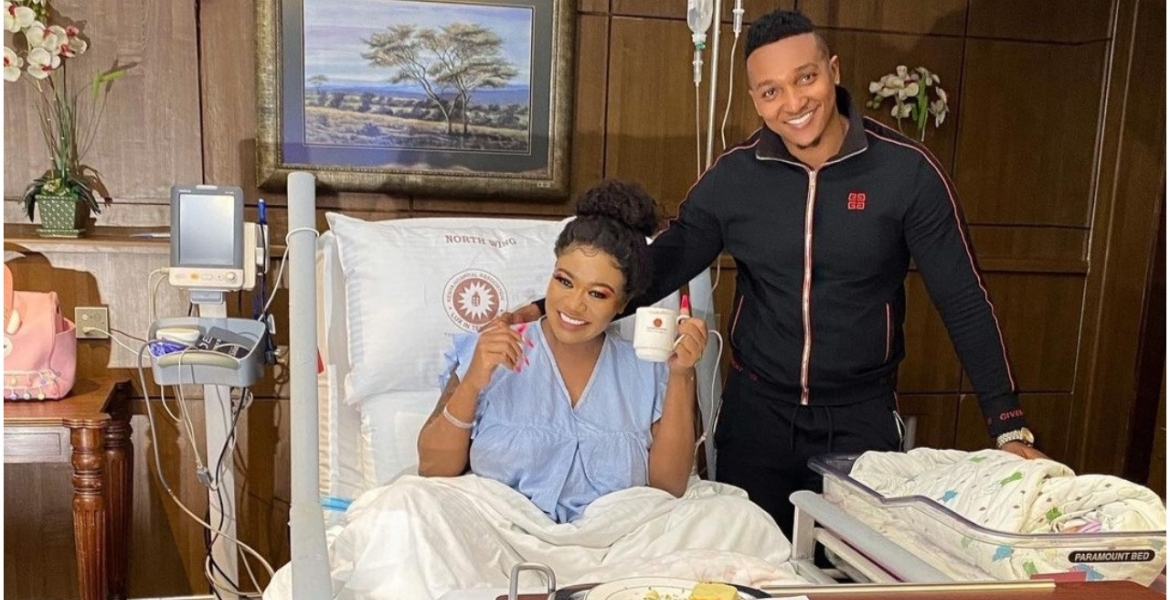 Socialite Vera Sidika has shared her experience after giving birth through elective Cesarean section (CS).
Sidika and her husband singer Brown Mauzo welcomed their firstborn child on Wednesday and named her Asia Brown.
The first-time mom termed choosing to deliver through elective CS as the best decision she ever made, saying it turned out better than she imagined.
"Whoever said CS surgery was so bad and very painful lied. I felt zeeeero pain imagine. I swear to God; it was the best decision ever!!!" she wrote on Instagram.
Sidika, 32, also disclosed that she was able to choose the day her daughter would be born, noting that she settled on October 20th, a public holiday.
"Since elective CS allows you to select a date within a particular timeframe, I personally chose the date 20th October 2021 So she can be celebrating her birthdays from home with family since it's a public holiday, Mashujaa day, and phewx! Curfew got lifted a few hours right after she was born. Such a blessing," she added.
She observed that she did not feel any pain during and after surgery, adding that she can get up and walk around on her own.
"I am surprised. Actually felt so good during surgery. Some kind of high. I was awake. Saw, heard everything. Even told stories with my Anesthesian with some nice old school RnB music in the background," she added.