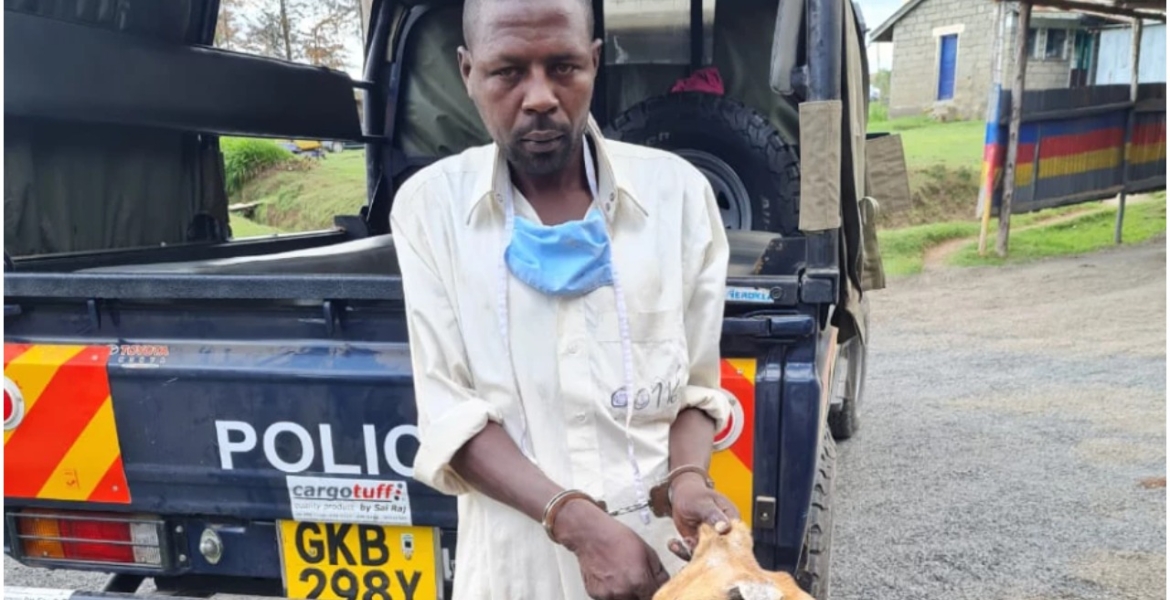 Police in Nyandarua County are holding a man who was caught hawking what is suspected to be fried dog meat in a hot pot.
Ndirangu Wahome, a samosa vendor, was arrested on Sunday while selling the meat to unsuspecting customers around Wanjohi town and slaughtered dog remains found in his house.
"Upon searching his compound, the following were recovered; a slit separate dog head, a sufuria which he used to cook the meat, blood stained knife, blood-stained panga and a wire which he used to trap the dog," reads a police report.
Wahome was also found in possession of approximately 10 grams of marijuana and another live dog which police suspect was next in line to be slaughtered for sale.
Kipipiri Deputy Sub-County Police Commander Rashid Juma said police are seeking to establish how long the suspect has been in the business.
"We have arrested the man but I suspect he is not normal, a normal man cannot engage in such a business. We want to understand for how long he has been in the business, where he gets the dogs, and the motive," Juma said.
Some of his customers said they thought Wahome has been buying meat from local butcheries and at the slaughterhouse.
"The samosa had a unique alluring taste with an equally enticing color, we never suspected it was dog meat. He was also selling fried, boiled and roasted pieces of meat. I felt like vomiting on learning what I have been consuming. It is disgusting. I wonder where he got the baking and roasting skills. He is a person I have known since childhood and could not suspect he could be in such mischief," Jack Karanja told Nation.