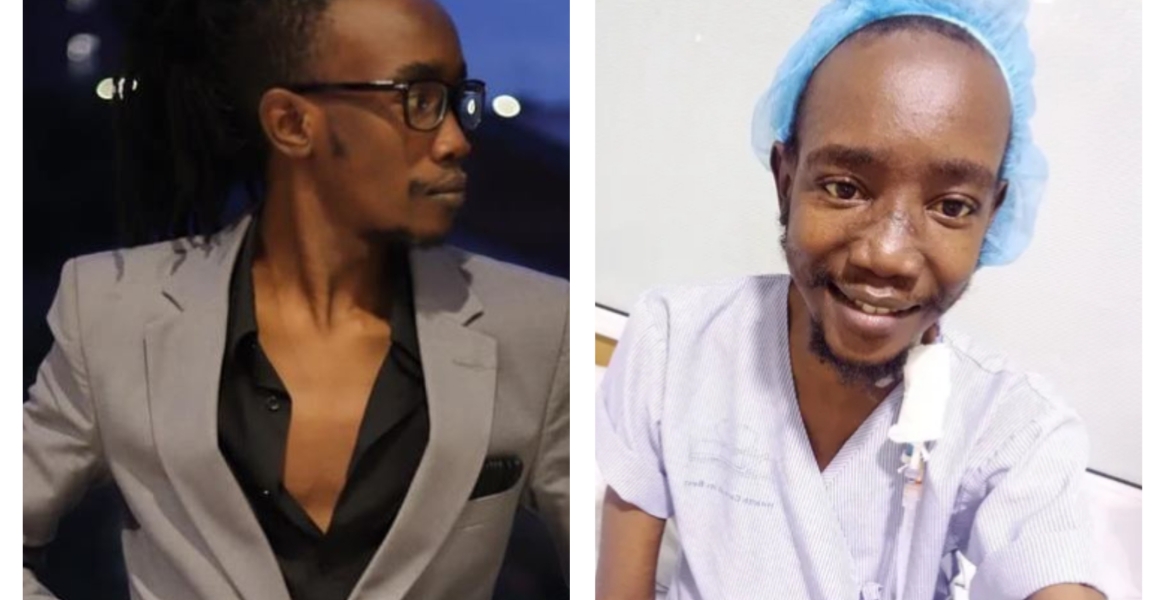 Kenyan comedian Mannerson Oduor Ochieng, alias Akuku Danger, is reportedly detained at Nairobi West Hospital over a pending medical bill. 
Through Instagram on Tuesday, Oduor's girlfriend Sandra Dacha said the former Churchill show comedian has accrued a bill of over Sh800,000 following his admission to the hospital two weeks ago.
Sandra appealed for financial assistance to clear the huge bill, saying that the facility has detained Oduor, who has been on and off hospital, until the amount is paid.
"Its akukudanger the Comedian has been admitted at Nairobi West Hospital for the past two weeks and has since accrued a bill of Kshs 823,000/= after deductions from his insurance and cash deposits too," Sandra Dacha wrote on Instagram. 
"He got discharged Yesterday but the hospital is Detaining him until he pays the remaining balance. The hospital has refused to accept collateral so that he can organize his finances from outside despite having their collateral from the January bill which has a higher value than the total bill. Anyone willing to help in any way please reach us."
Oduor was born with Sickle Cell Anemia, an inherited blood disorder marked by flawed hemoglobin—the protein in red blood cells that carries oxygen to the tissues of the body. Sickle cell disease interferes with the delivery of oxygen to the tissues.
Earlier this year, the comedian spent weeks in ICU and later the High Dependency Unit due to lung failure and a kidney infection.