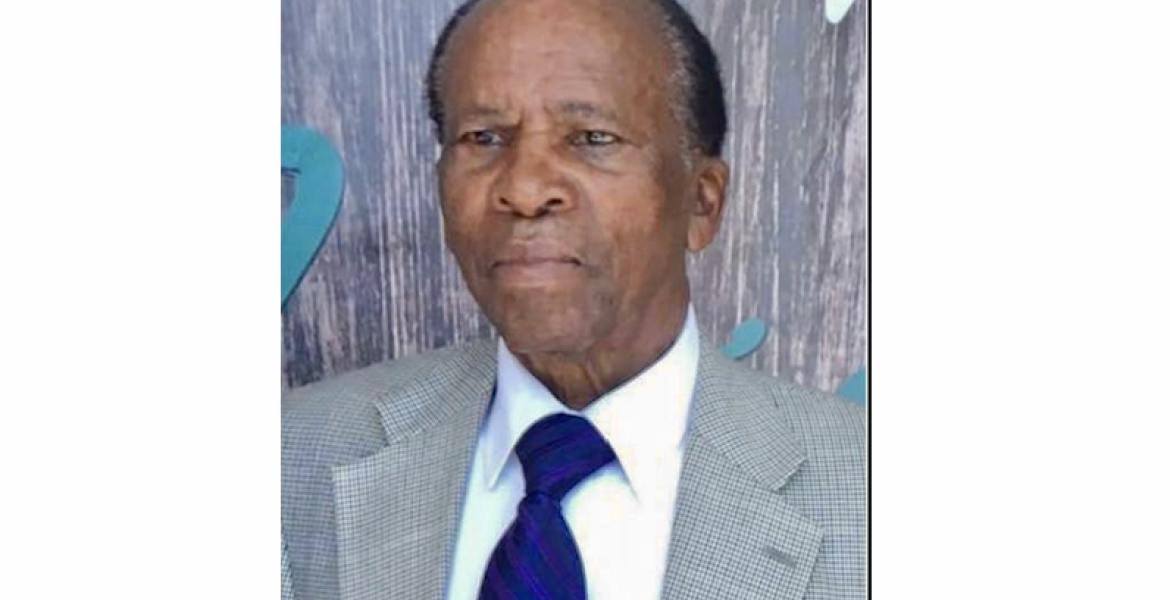 The late Mr. S. D. Mugweh Sr: Sunrise 11/11/1932 - Sunset 12/19/2021
It is with humble acceptance of the Lord's will that we announce the passing of Mr. S. D. Mugweh Sr.  in Nanyuki on 12/19/2021 after a short illness. He was father to JJ Mugweh and Jane Mbichi of Salt Lake City, Catherine Wariara, Pastor Peter Mugweh, Margaret Wainaina and Betty Willis, all of Batimore. He was father in law to Jane Miano Mugweh, Catherine Kanegeni Mugweh, Evan Wainaina, Apollo Mbichi and Chris Willis.
He was an Uncle to Sammy Githinji, Mary Wariara, Irene, Njeri (NBO), late Mugweh and Wariara of Mariani , Chris Maina among others.
Grandfather to Alma, Mark, Stacy, Duncan & Noni ,Allan, Rugi, David, Teddy, Betsy, Sammy, Olyvia, Tiffy, Jimmy, Johnie, Maria, Timnah, Isaac, Lisa, Natalie & Liam.
Great Grandfather to Jermaine, Jasmine, Gakenia and Tiffany.
The funeral service which will be preceded by the Rt.Rvd. Joseph Kagunda (B.th.) Bishop Mount Kenya West will take place on Friday 31st December 2021 at ACK St. Andrews Church Nanyuki from 11am .
Burial will take place at the Nanyuki Cemetery.
Daddy In God's hands you rest , in our hearts you live forever .
The family is seeking for prayers of comfort during this time.
Family and friends are meeting for prayers and support at 7:00 PM to 8:30 PM  on:
Monday 12/20/21
Wednesday 12/22/21
Please call/text contacts for Zoom deatils.
 
Memorial Service will be on Sunday 12/26/21 at 4pm at:
Elimu Center
9600 Pulaski Park Drive suite 115
Middle River, MD 21220
Please call/text contacts for Zoom details.
 
For financial support:  
CashApp:  
$KaranjaMwaura 4104099340
Zelle: tkmwaura@gmail.com
Pastor Mugweh 410-236-5401
$mugweh  
 
For more information please contact:  
Karanja Mwaura 4104099340
Julie Weche 4103033335
 
....the LORD gave, and the LORD hath taken away; blessed be the name of the LORD..