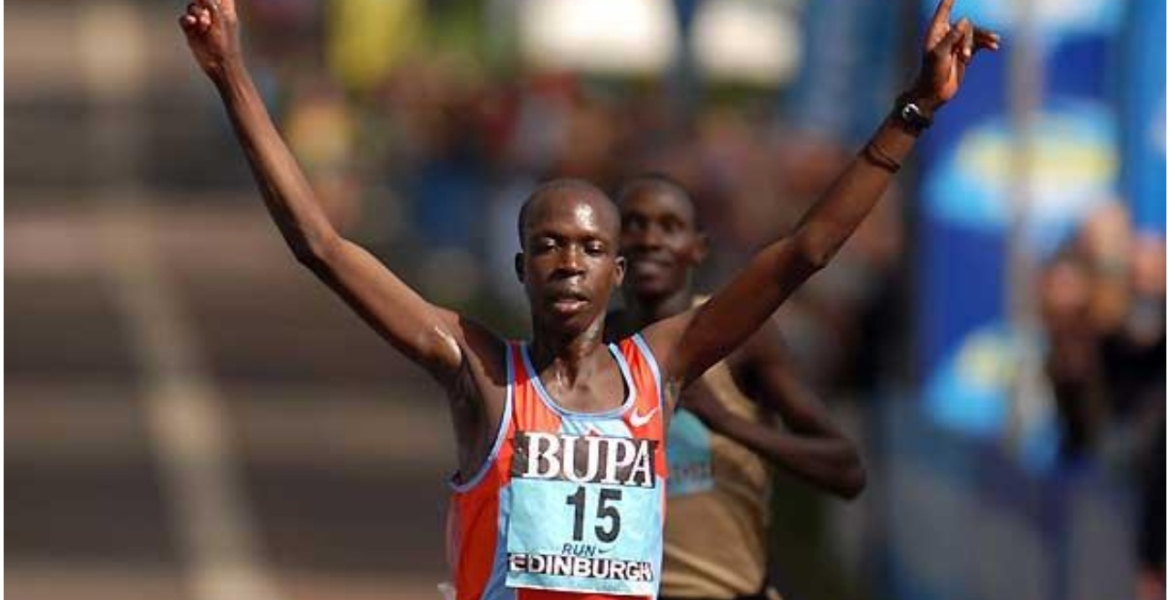 Kenyan long-distance runner Hosea Mwok Macharinyang has passed away.
The three-time World Cross Country team Champion was found dead at his home in Murkwijit, West Pokot on Saturday.
It is suspected that the 35-year-old athlete, who specialized in the 10,000m race, may have committed suicide.
Between 2006 and 2008, Mwok won three consecutive team titles at the World Cross Country Championships.
He also won the 2007 Great Edinburgh 10-kilometer Run in 29 minutes, 14 seconds.
Confirming his death, North Rift Athletics Kenya regional chairman Jackson Pkemoi described Mwok as a quiet and hardworking athlete. The official indicated that the deceased had just resumed training and was planning to make a major comeback after taking a break in 2012.
"He started training again. He was preparing for a major come-back. As AK officials, we celebrate his achievements," Pkemoi told The Standard.
AK North Rift official and coach Boniface Tiren said he bumped into Mwok a month ago in Iten and he promised to explain where he has been.
"A month ago, I met him in Iten where he was training and I sought to know where he had been. He promised to find time to explain to me what he has been doing. It is saddening that he has passed on," Tiren said.
Police in West Pokot are investigating the circumstances surrounding his death.