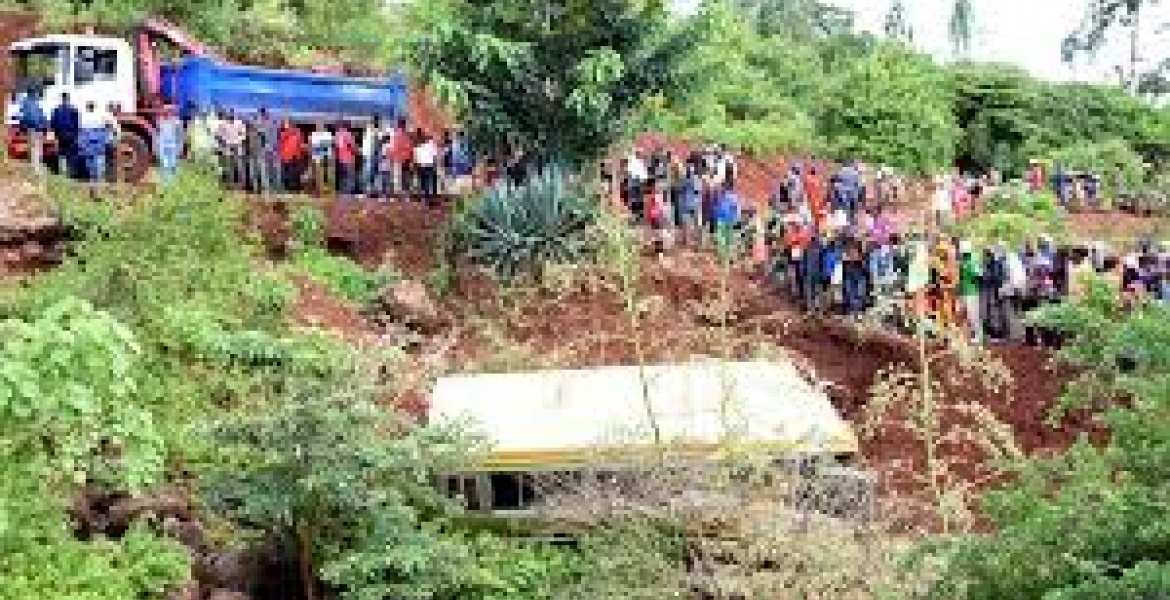 29 final year primary school pupils have been confirmed dead after a bus they were traveling rolled and crashed in northern Tanzania on Saturday.
According to the school's director, the 29 were killed alongside two teachers and the driver in the carnage. "We lost 29 students and two of our staff, and the driver died too," said Innocent Mushi, director of the Lucky Vincent Primary School in the northern city of Arusha, which the children attended.
Among those who died were 12 boys and 17 girls, he said.
Three survivors were rescued from the crash site by rescuers and were rushed to a nearby hospital where they are receiving treatment in critical conditions.
"It's a huge tragedy," Mushi said.
Witnesses said that the bus went off the road and rolled several times into Marera river gorge in Karatu district.
The final year primary pupils, who were aged between 12 and 14, were on their way to sit for mock examinations as they prepared to seek places at secondary school.
Tanzania President John Magufuli sent his condolences to the families following the tragic accident. "This accident extinguishes the dreams of these children who were preparing to serve the nation, it is an immense pain for the families involved and for the whole nation," Magufuli said in a statement.