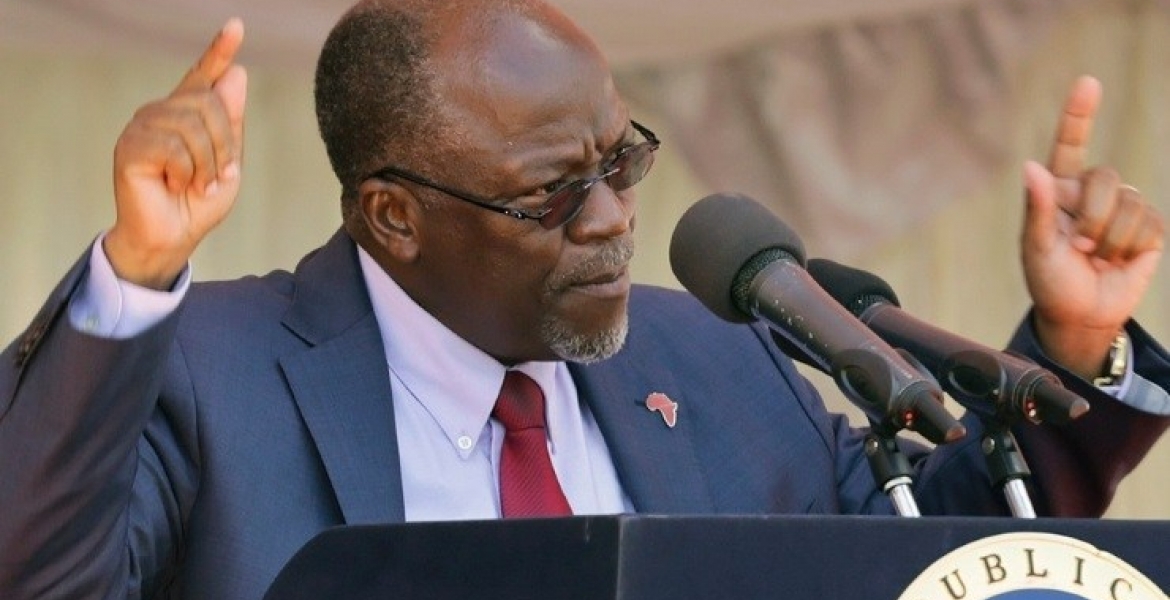 Tanzania President John Pombe Magufuli has ordered a probe into the country's national laboratory over allegations of churning out falsified Covid-19 test results. 
Speaking on Sunday, May 3rd, Magufuli indicated that they secretly sent to the lab samples extracted from among others, a goat, sheep, quail, rabbit, and pawpaw and were shocked by the results they got back.
For instance, Magufuli said, samples taken from a goat, quail and pawpaw returned positive Covid-19 results. He said the samples were labeled with names of non-existent people.
Magufuli wants scientists working at the laboratory and the testing equipment used investigated over alleged sabotage.
"There is something happening. I said before we should not accept that every aid is meant to be good for this nation. The equipment or people may be compromised and sometimes it can be sabotage...," Magufuli said.
"That means there is a possibility for technical errors or these imported reagents have issues. Probably, the technicians are also bought to mislead."
He urged Tanzanians to continue with their work as usual, saying the Covid-19 pandemic is still in the early stages in the country.
As of Sunday, there were 480 confirmed cases of Covid-19 in Tanzania, 167 recoveries and 17 deaths.
Video: https://youtu.be/tfptsyEhGhE