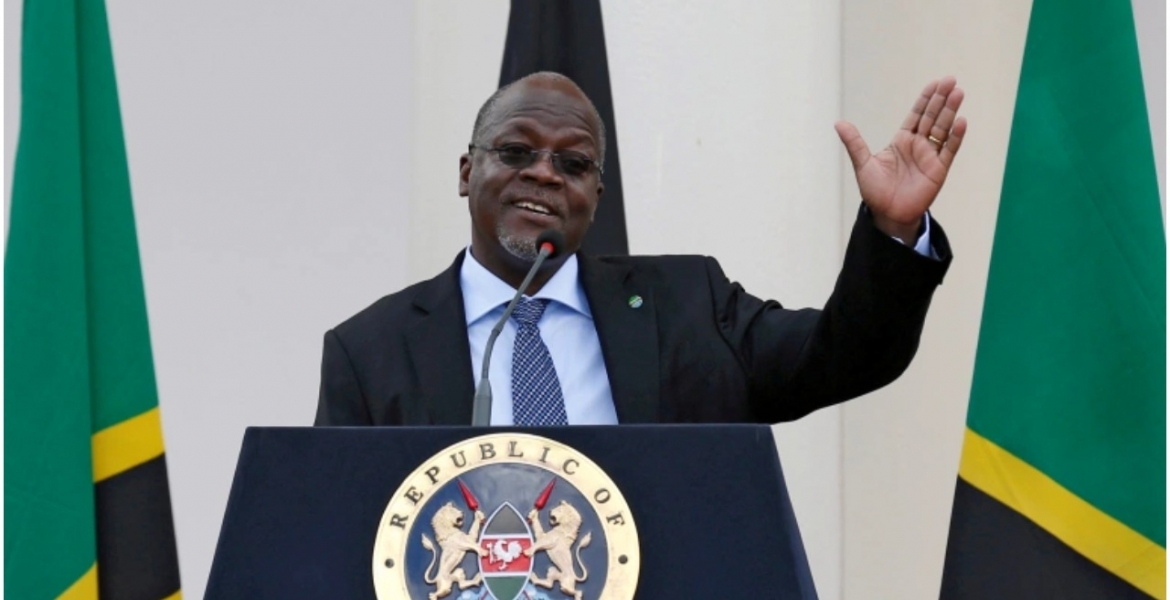 Tanzanian Vice President Samia Suluhu has broken her silence on President Pombe Magufuli's health status.
Suluhu, who spoke during an official visit to the Tanga region on Monday, said Magufuli was undergoing what she termed as routine medical checkups.
"Magufuli says we are safe, and that we should continue working hard in building the nation and maintaining unity," said Suluhu.
While calling for unity, Suluhu urged Tanzanians to disregard rumors being peddled by non-Tanzanians about President Magufuli's health.
There have been concerns about Magufuli's health, with reports indicating that he fell ill and was flown to Nairobi, Kenya for COVID-19 treatment and later to India after his condition deteriorated. 
Tanzanian authorities have since arrested four people for spreading rumors regarding the health status of Magufuli on social media.
Magufuli, 61, was last seen in public on February 27th and has not spoken since the emergence of rumors suggesting that he is unwell.
Last week, Tanzania's Prime Minister Kassim Majaliwa said Magufuli "is in the country and working hard in his office."
"I want to assure Tanzanians that their president is fit and working hard as usual. I even spoke with him this morning about my trip to Njombe and he told me to greet you for him. I spoke to him by phone in Dar es Salaam while I was in Dodoma," Majaliwa said during Friday prayers in the Njombe region.