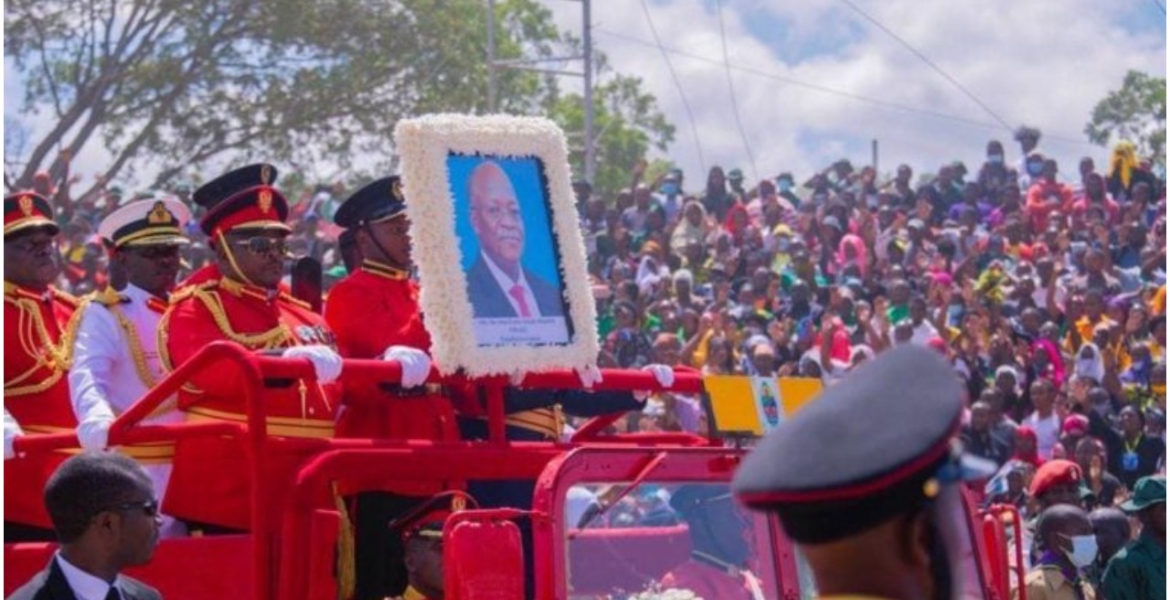 Five members of the same family died in a stampede during the public viewing of the body of the late Tanzania President John Joseph Pombe Magufuli.
The incident occurred after thousands of mourners forced their way into the packed Uhuru Stadium in Dar es Salaam on Monday to pay their last respects to Magufuli.
The five victims include a mother and her four children aged between five and 11 years, according to the Tanzanian publication The Citizen. The body of Suzan Ndana Mutwa, 30, was found alongside her children aged 11, 8, 6, and 5.
"We went to the hospital and searched all patients' wards, but we couldn't find Suzan and the children. Later, the doctors told us to go and look for them in the mortuary where we found the dead bodies of the five," a victims' family member Henry Mutwa said.
"The children had demanded they also attend the funeral of President Magufuli. Later that day we received a call late evening by an unknown person using Suzan's phone." 
Mutwa said the caller informed them that the owner of the phone (Suzan) had been rushed to the hospital.
Many other people who attended the funeral are said to have fainted in the melee, with authorities promising to issue an official statement on Tuesday about the number of fatalities in the national event.
Magufuli, who succumbed to heart disease last Wednesday, was a darling to many Tanzanians due to his aggressive anti-graft stance and focus on big infrastructure projects.
Magufuli faced criticism from the international community for playing down the threat of COVID-19 and failing to impose measures to curb the spread of the virus in Tanzania.