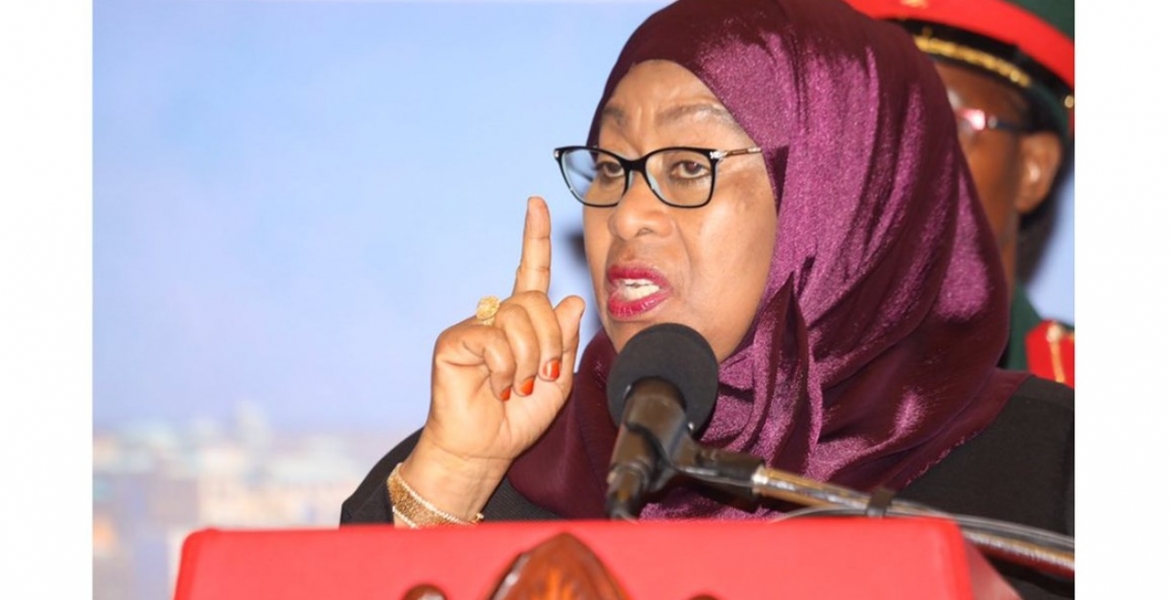 Tanzania's new President Samia Suluhu on Tuesday announced she will form a technical committee on COVID-19.
She said the team of experts will examine the state of COVID-19 in the country and advise the government on how to respond to the pandemic.
Speaking during the swearing-in of various leaders at State House in Dar es Salaam, Suluhu said her government needed to assess the country's COVID-19 situation before imposing any measures.
"On matters COVID-19, I intend to form a committee of experts that will expansively assess our national COVID-19 state and advise my government accordingly. We should not ignore this matter," said Suluhu.
She added: "The experts will report on the severity of the virus. As a country, we cannot just isolate ourselves like an island without conducting our own research into the matter." 
She added that a report by the team of experts will inform her government's decision on whether to follow the global COVID-19 containment protocols or not.
Unlike her predecessor the late John Pombe Magufuli, Suluhu appears to be taking a scientific approach to combat the COVID-19 pandemic.
Magufuli, who succumbed to a heart condition last month, constantly downplayed the threat of COVID-19 and rooted for prayers, steam therapy, and other traditional methods to tame the pandemic.
He also denounced COVID-19 vaccines as part of a Western conspiracy and warned Tanzanians against taking the jabs blindly.
Suluhu was sworn in as Tanzania's first-ever female president following the sudden demise of Magufuli. She served as Magufuli's vice president since 2015.