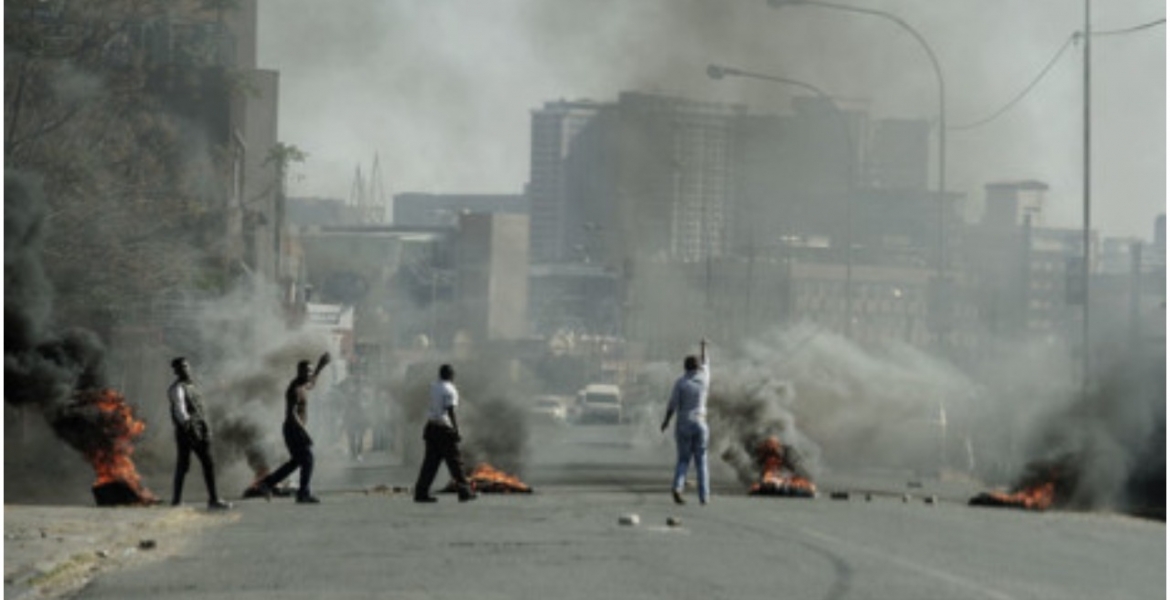 The South African government has deployed the military on the streets to stop the violence that broke out following the incarceration of former president Jacob Zuma.
The unrest began in his home province of KwaZulu-Natal and has spread to Johannesburg, the biggest city and capital of Gauteng province.
Pro-Zuma protestors poured to the streets after the 79-year-old handed himself to authorities on Wednesday to begin a 15-month sentence handed to him by the constitutional court over contempt of court.
At least 200 people have been arrested in KwaZulu-Natal and Johannesburg even as Zuma challenged his prison term in the country's highest court.
The protests have degenerated into looting and arson with smoke from burning buildings swirling in the air. Police said criminals are taking advantage of the demonstrations to steal and cause destruction.
On Sunday, President Cyril Ramaphosa said the violence was derailing efforts to rebuild the economy after the COVID-19 pandemic.
Zuma, who is being detained at Estcourt Correctional Centre, was sentenced to 15 months in jail after he was found guilty of contempt after disobeying the court's order requiring him to appear at an inquiry into corruption.
His period in power between 2009 and 2018 was dogged by graft allegations where prominent businessmen were accused of conspiring with political leaders to influence the decision-making process.
Zuma, who resigned in February 2018, made one appearance at the inquiry in 2019 but skipped subsequent proceedings. This prompted the inquiry, which is headed by Justice Raymond Zondo, to seek the intervention of the country's highest court.
He is also fighting a corruption case relating to a $2 billion arms deal in 1999 when he was deputy president.