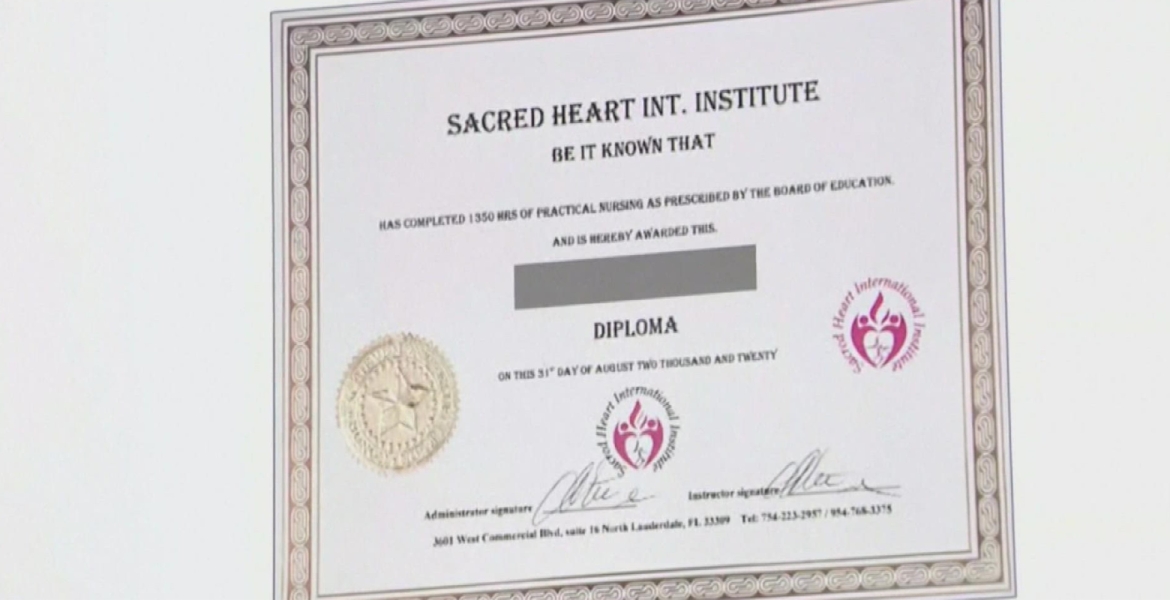 Federal authorities in Florida have charged 25 people for alleged involvement in a scheme to sell fraudulent nursing diplomas and transcripts obtained from three nursing schools in South Florida.
The three accredited schools, which have since been closed, are alleged to have issued more than 7,600 fake and unearned nursing diplomas, the Department of Justice said on Wednesday.
The schools involved in the alleged scheme include Siena College, Palm Beach School of Nursing and Sacred Heart International Institute. 
Each of the 25 defendants now faces up to 20 years in prison. 
A majority of those involved in the alleged scheme are from out-of-state, including people from New York and New Jersey, according to court documents.
Documents show that nurses with fake degrees went on to secure jobs in homebound children, assisted living facilities and veteran affairs, and in several states, among them Ohio, New York, New Jersey, Massachusetts, Georgia, Maryland and Texas.
Holders of the fake diplomas were also able to take the national nursing board exam before obtaining licenses and jobs as registered nurses (RNs), licensed practical nurses (LPNs) and vocational nurses (VNs), the Department of Justice added.
US Attorney for the Southern District of Florida Markenzy Lapointe said the scheme, which took place between 2016 and 2021, "erodes public trust in our health care system." 
"Not only is this a public safety concern, it also tarnishes the reputation of nurses who actually complete the demanding clinical and course work required to obtain their professional licenses and employment," Lapointe said. 
The Miami Herald reported that the students paid a total of $114 million for the fake degrees.
The diplomas indicated that the buyers had attended the respective school's nursing program even though they never took classes there, prosecutors said
About 2,400 of the 7,600 students eventually passed their licensing exams — mainly in New York, federal officials said. 
Many of those people may lose their certification but may not be criminally charged, federal officials said.
Federal authorities launched investigations in 2019 after a tip from Maryland that initially targeted two individuals.