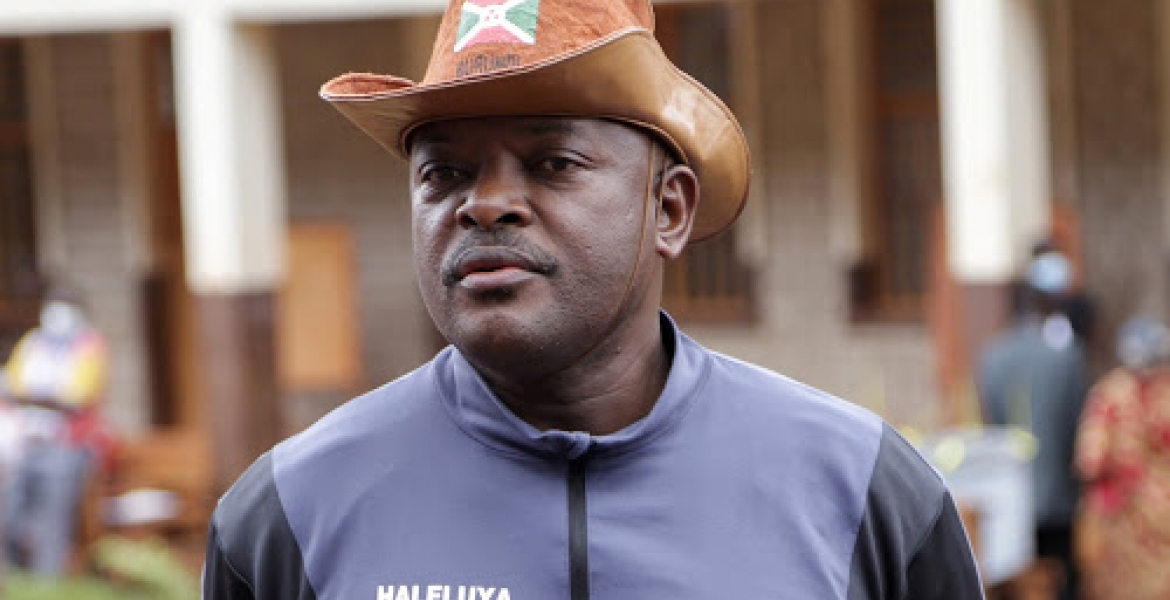 Burundi President Pierre Nkurunziza died of Covid-19, it has emerged. Diplomatic sources in Bujumbura and Nairobi say the Nkurunziza, 55, died of the virus after officials delayed in making a decision on whether to airlift him to Kenya or Tanzania for treatment.
"He had coronavirus but no one would say so because the president had played it down all along," a diplomat told a local daily.
The western diplomat based in Burundi's capital, Bujumbura said Nkurunziza was taken ill on Saturday evening after attending a volleyball match.
He was shuttled to a level three hospital in eastern Burundi where his condition stabilized before deteriorating on Monday.
Government officials could not make a quick decision to fly him to Nairobi or Dar es Salaam for specialized Covid-19 treatment, leading to his death.
"There was a lot of confusion with two sides failing to agree on whether to transfer Nkurunziza to Nairobi where his wife was being treated or to Dar. In the process the President passed on," a senior diplomat in Nairobi told The Star.
Burundi's First Lady Denise Nkurunziza was flown to Nairobi on May 27th and was admitted to the Aga Khan Hospital for Covid-19 treatment, according to reports.
She jetted back to Bujumbura on Tuesday evening aboard a flight belonging to a Kenyan private airline Phoenix, according to SOS Media Burundi.
Her return came a day after the Burundi government announced her husband succumbed to cardiac arrest while undergoing medication at the Karusi Fiftieth Anniversary Hospital on Monday afternoon.
Following his death, seven days of national mourning were declared and the country's flags will fly half-mast during the period.
Burundi, which did not impose any restrictions to combat the spread of Covid-19, has so far reported 83 cases of the virus. Nkurunziza had declared that Burundi was under God's protection and went on to hold general elections on May 20th.
Nkurunziza, who ruled the country since 2005, was set to hand over power to his political ally Evariste Ndayishimiye in August.  Ndayishimiye was declared the winner of the May 20th presidential election after garnering 68 percent of the votes.