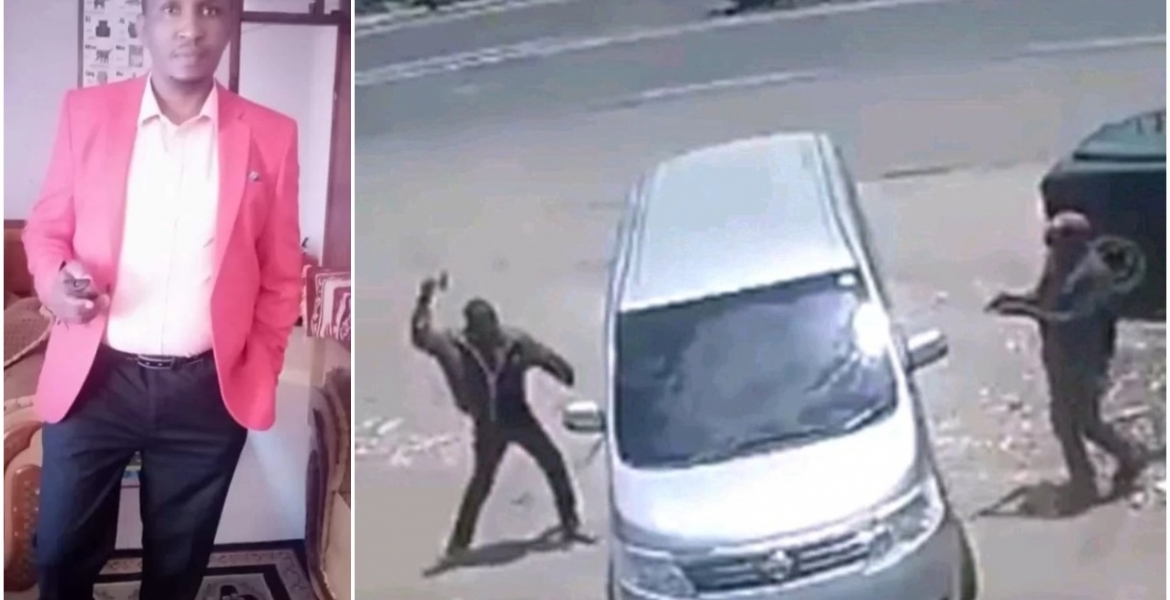 Police in Nyeri are pursuing a gang that kidnapped businessman Gerald Guandaru on Tuesday evening.
Guandaru, who owns an entertainment joint and a barbershop in Nyeri town, was forcefully picked by unknown men at around 5:30 pm as his employees and bystanders watched helplessly.
Reports indicate the 45-year-old father of three had parked his Toyota Premio outside Joans Bar and Hotel when four men donned in facemasks arrived in a Subaru Outback.
When Guandaru arrived, two of the men came out and went to his car, demanding him to open the door. They then dragged him out of the vehicle and bundled him into the Subaru before driving off towards Nyeri-Nairobi highway.
"When we saw the type of vehicle the men were driving, we suspected they were police officers, and that they were arresting the businessman for reasons well known to them," a witness said.
Guandaru's wife Cecilia Wamaitha filed a report at Nyeri Central Police, saying her husband had been receiving strange calls from a private number since Monday.
Police have since obtained CCTV footage from the nearby buildings to help in investigations. The registration number for the Subaru Outback was caught on one of the tapes.
"We couldn't immediately identify the men because their faces were covered in masks. We hope the vehicle's registration plate number would help us unravel who the suspects are," Nyeri County Police Commander Adiel Nyange said.