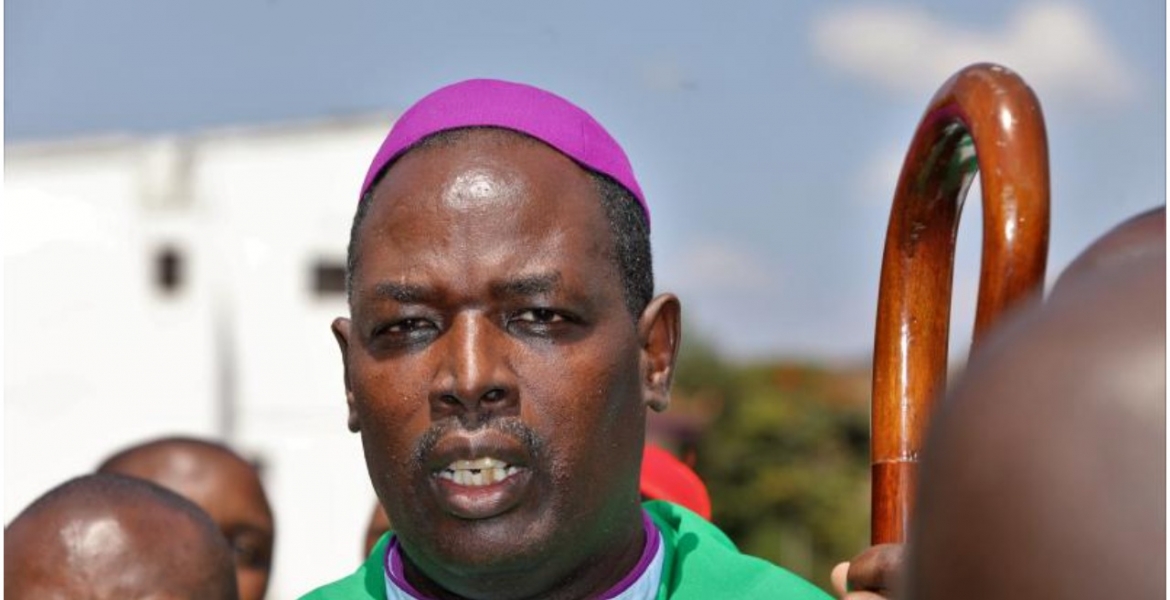 ACK Archbishop Jackson Ole Sapit
The Anglican Church of Kenya (ACK) has banned politicians from speaking in church ahead of the 2022 general election.
The directive was issued by ACK Archbishop Jackson Ole Sapit, who accused political leaders of violating the sacred nature of the altar.
Politicians have turned churches into avenues for politicking following the ban on political gatherings to curb the spread of COVID-19.
"In the church, everybody is welcome, but we have the pews and the pulpit. The pulpit is for the clergy and the pews are for everybody who came to worship," said Ole Sapit.
"We have also seen that the church is becoming now the battleground for political expediency, and the church is no longer identified as a place of worship, and the media is not helping us in this respect because whenever a sermon is given they don't air it, their air political statements given in the church," he added.
ODM leader Raila Odinga and his ANC counterpart Musalia Mudavadi were the first victims of the directive as they were barred from speaking during the ordination of Rose Okeno as the bishop for Butere diocese on Sunday.
Ole Sapit's directive came as Nyeri Catholic Diocese Archbishop Anthony Muheria also pleaded with catholic priests in the country to reclaim the altar. 
 "Because of their greed for votes and popularity, they decided the places of worship are owned by them. They're demanding, in places of worship, to have a political rally to address people. The Catholic Church has said it very clearly, that we will not allow the politicians to speak in our churches," Muheria said.
He added: "I plead with all Catholic priests, especially in my archdiocese, that we be firm, that the politicians have a space to come and pray, but have no space to speak in our churches."