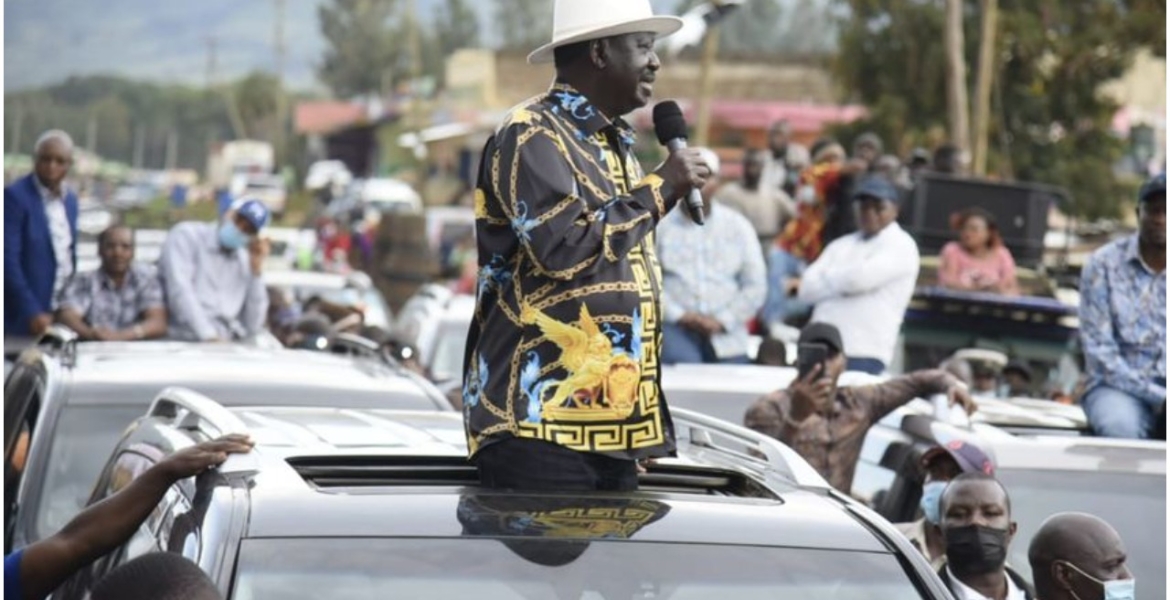 ODM leader Raila Odinga has pledged to write off student loan debts owed to the government by the youth if he ascends to power next year.
Odinga, who is eyeing the presidency, said he will lead the country to economic recovery, a journey he termed as the third liberation.
 
"We will give the lowly placed persons enabling environment to start businesses. I will ensure the youth are equipped with skills that can earn them job opportunities in different fields. We will also scrap off student loan debts owed to the government," Odinga, who spoke on Wednesday at a public rally in Kamukunji, Nairobi, said.
Odinga further promised to give loans to the youth to start businesses, help them find a market for their goods, and reduce taxes for SMEs. 
"My government will give youths loans to start businesses. I will also ensure that those doing businesses get seamless access to markets as we lessen the taxes charged on their goods," he said.
Raila also reiterated that he will introduce a social welfare program that will offer poor Kenyan households and jobless youths a Sh6,000 monthly stipend.
He explained that the initiative, which will be rolled out as a direct cash transfer program, will be given out monthly to two million of the poorest households.
The program will integrate the existing social protection programs, such as Inua Jamii, which Raila said consumes Sh37 billion annually.
"We would add about Sh100 billion to this and expand it to include the poorest of the poor. And nobody should lie to Kenyans that taxes would have to rise for this to be realized, far from it," Raila said.
"We believe the time has come for a government that spends on its people and not on expensive trips, per diems, mandazis in offices, and inflated tenders," he added.
Odinga said the cash transfer program would run hand in hand with investment in long-term measures to create jobs, reduce the cost of living, and secure businesses.