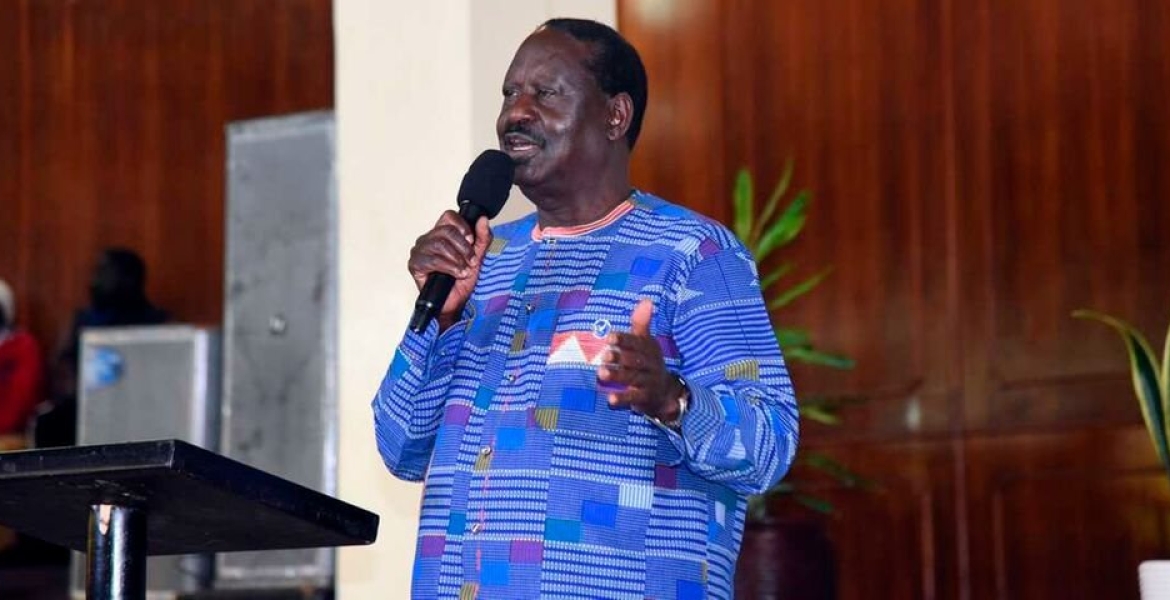 ODM leader Raila Odinga has accused the judiciary of "issuing threats" to Kenyans over their reaction to the Supreme Court ruling validating President Ruto's Victory.
Speaking at a luncheon hosted by Mombasa Governor Abdulswamad Shariff Nassir following his swearing-in ceremony on Thursday, Odinga said Kenyans will not be cowed to silence for disagreeing with the Supreme Court ruling which he termed as "judicial thuggery."
"The Judiciary should not threaten and blackmail the people of this country after they have done the messes they have done. We respect but don't agree and we have a right not to agree with a bad ruling of the Judiciary," he said.
Insisting that the outcome of the presidential petition was not based on law, Odinga vowed not to relent in the push for reforms in Judiciary, threatening to send the seven-judge bench of the apex court home.
"Shame on the judiciary of this country. I see them protesting and trying to give threats…we will talk. The constitution of this country gives power to the people of Kenya and those exercising donated power and the judiciary is no exception," said Odinga.
"We can lead a one million match to the judiciary and say kwendeni nyumbani! We have a right to say we don't agree with bad rulings of a Judiciary. It's our constitutional right to say hii ruling ilikua shenzi, it was not based on any law. We are not going to accept this kind of things and as a people of Kenya we will not be cowed. Nyayo tried it but we resisted him. We will not allow another dictator to come in this country or Judiciary to become a dictator. We will protect our freedom," he added.
Odinga returned to the country on Thursday from a week-long trip to the Spice island of Zanzibar, where he traveled with his family to "recuperate" and "heal out of shock" after the election defeat.
"I went to recuperate in the Islands of Zanzibar. I took my wife, children, and grandchildren also to go and heal out of the shock that they got as a family," Odinga explained.