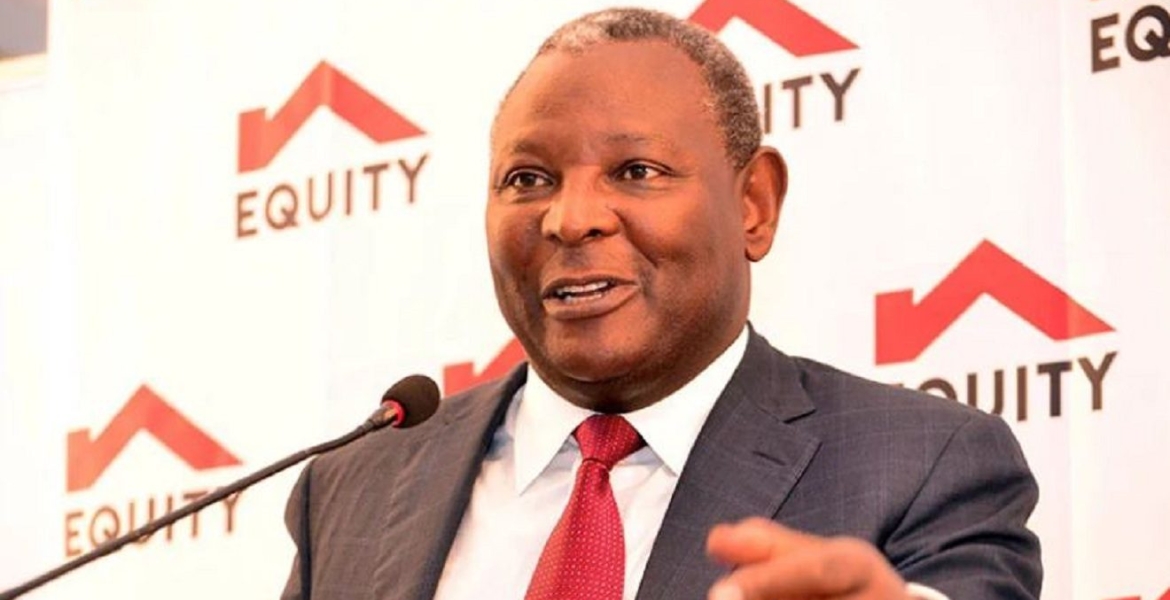 Kenya's Equity Group has been ranked among the strongest banking brands globally.
Equity jumped one place to fourth position in the World's Top 10 Strongest Banking Brands, according to the 2023 Brand Finance's Brand Strength and Brand Value rankings.
The Kenyan financial services company achieved a Brand Strength Index score of 92.4 out of 100 and an elite AAA+ brand strength rating, marking a 1.6 points BSI improvement on its 2022 debut ranking.
This is Equity's second consecutive appearance in the Brand Finance Banking 500 rankings.
The lender also climbed 47 places in its brand value ranking to position 291 compared to 338 last year after recording significant growth in brand value to USD531.7 million USD338 million in 2022.
"We are delighted to see that Equity has once again been recognized as one of the strongest banking brands in the world by Brand Finance."
"We are excited that 4 of the top 10 banks are from the African continent and that in a span of 1 year the Bank's brand value has ascended by 37% and improved its ranking inching one step closer to position 1 globally," Equity CEO James Mwangi said.
Declan Ahern, Director of Brand Finance, said the rise of mobile banking is among the key factors that have made lenders across the globe recover significantly post-COVID-19.
"There has been an improvement in digital banking services, government stimulus measures have been relatively successful, and the rise of mobile banking and online platforms have contributed to the sector's positive performance," he said.
Every year, Brand Finance ranks the 5,000 biggest brands in the globe from all sectors as well as countries.
The brand valuation consultancy defines brand value as the net economic benefit that a brand owner would achieve by licensing the brand in the open market.
It defines brand strength as the efficacy of a brand's performance on intangible measures relative to its competitors.