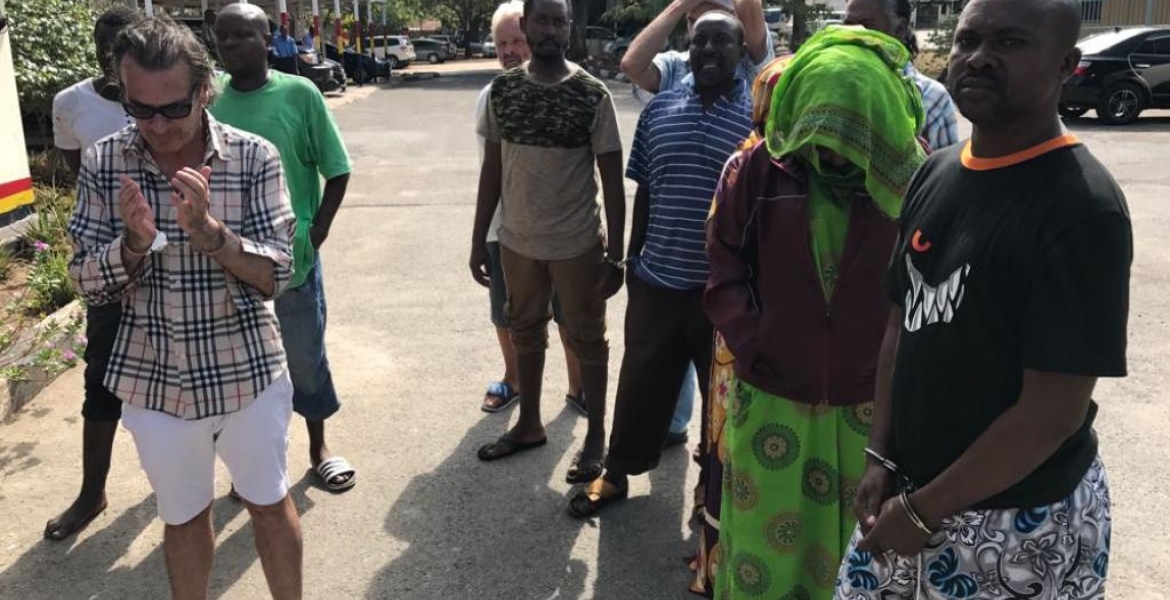 Kenya will extradite three Italian nationals on Interpol's wanted list who were netted in an anti-narcotics sting operation by police in Mombasa and Kwale.
Leon Aberto Fulvio, Mario Mele, and Stefano Poli were arrested on Friday among eight others in connection with drug trafficking in the coast. The suspects were arrested with Sh21 million in cash, heroin with a street value of over Sh10 million, and fake currency in the amount of Sh5.4 million. Police also recovered two pistols and 25 bullets.
Leon Aberto Fulvio has been on Interpol's most wanted list for organized crime since 1997. Stefano Poli, who was also convicted of organized crime in Italy, fled to Kenya in 1993 to avoid an 8-year prison sentence. He became a Kenyan citizen in 1999. Coast Regional Police Coordinator Philip Tuimur said the arrest and deportation of the three will send a message to foreigners that Kenya is not a safe haven for criminals.
A wanted fugitive, Bosire Makori, was one of eight Kenyans arrested in the operation. Police described him as "the supplier of heroin sourced from Tanzania to South Coast… He is a repeat offender who previously fled from custody in handcuffs while being ferried to a police cell."