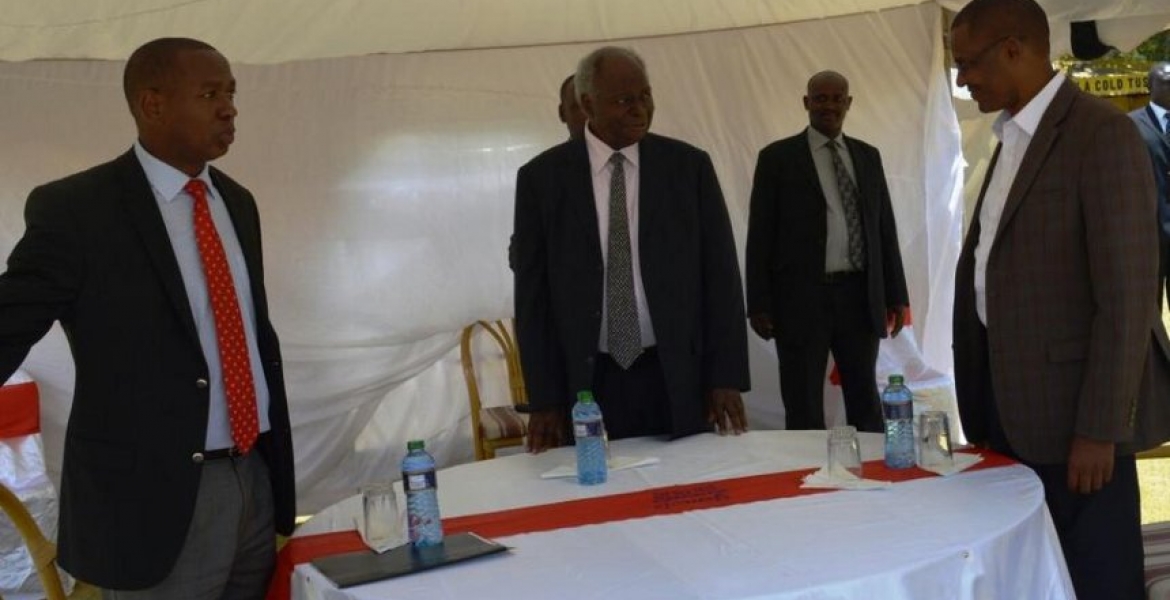 Retired Kenyan President Mwai Kibaki on Saturday revealed he is suffering from an unidentified issue with his throat that has made speech difficult.
"I have a problem here, that is why my voice is so low. It is good to talk the truth because there is nothing to hide," said the retired president while pointing at his throat.
He was speaking at an event at Nanyuki Sports Club in Laikipia where former Laikipia West MP Nedritu Muriithi was launching his manifesto as he seeks to become the next Laikipia governor.  Muriithi is Kibaki's nephew and also served as Industrialization Assistant Minister under the Kibaki government.
Kibaki urged voters to unite and demand services from their elected leaders, saying it is their right to do so.