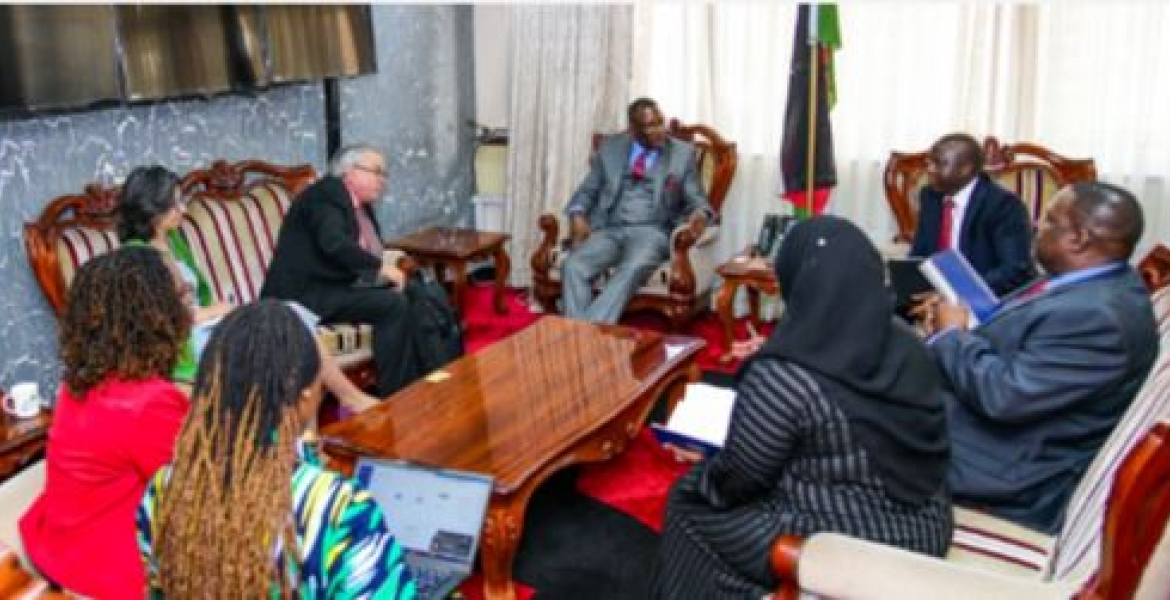 The government is seeking the World Bank's support to fund the Kenya Digital Superhighway Project.
On Monday, ICT Cabinet Secretary Eliud Owalo held consultations with World Bank officials led by Isabel Neto, Eastern Africa's Digital Development Sector Director, and Dr. Tim Kelly, Lead ICT Policy Expert for Digital Development.
The meeting was in relation to the funding of the Kenya Digital Economy Acceleration Programme (KDEAP), a component of Africa's program with the WBG's Moonshot agenda for the continent's digital economy by 2030.
Kenya is seeking $600 million for the Kenya Digital Superhighway project whose implementation was approved by the Cabinet in January.
The project seeks to strengthen the nation's ICT backbone by increasing the fiber network coverage across the country, reducing the cost of internet connectivity, and enhancing the delivery of e-Government services.
The seminal project will feature the laying of over 100,000 kilometers of fiber optic cable across Kenya, the creation of 25,000 public Wi-Fi hotspots, and the establishment of Digital Village Smart Hubs and Studios in each of the nation's 1,450 wards.
As part of the programme, the Kenya Kwanza administration also seeks to automate the provision of over 5,000 governemnt services within six months.
Last week, CS Owalo also met with the World Bank Vice President responsible for Infrastructure, Guangzhe Chem, at the Mobile World Congress in Barcelona, Spain, where they discussed the funding of the Kenya Digital Economy Acceleration Programme (KDEAP).
World Bank Director for Digital Development Christine Zhenwei, Global Manager for Digital Management Casey Torgusson, and officials from the Communication Authority of Kenya were also present at the meeting.