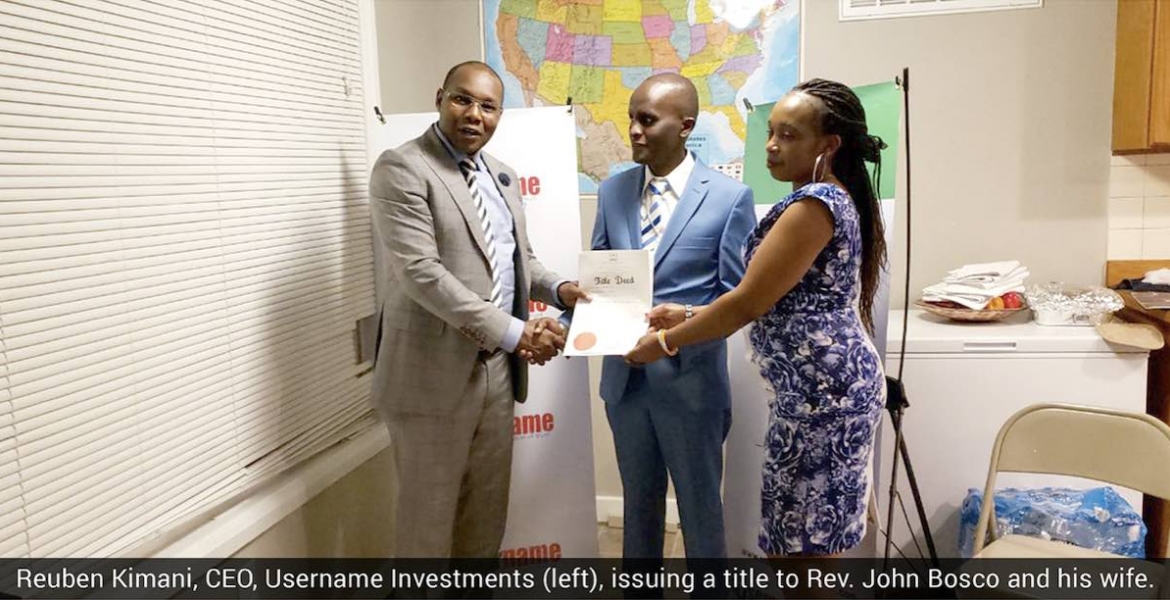 Our clients have received their title deeds after investing in our Ngong projects. This includes Reverend John Bosco who invested in the project while in the USA.
All out projects have ready title deeds and once your title deed is processed we can either bring it to you in the diaspora or whip it via your preferred courier service. Alternatively, you can write to us with instructions to give it to your lawyer or family member.
We continue to provide genuine, affordable, strategic and value-added properties.
Invest today in Park Estate Ngong at KSh649,000 for an eight-acre plot. A flexible payment plan is also available.
The project is a 10-minute drive from Ngong Town and 1.5Km off the newly tarmacked Ngong-Kiboko Suwa Road. It is located along the Ngong Circular Road next to the SGR camp, just before Kimuka shopping center.
The project is 90% sold. Invest today and make your investment dream a reality.
To invest:
Sponsored Content