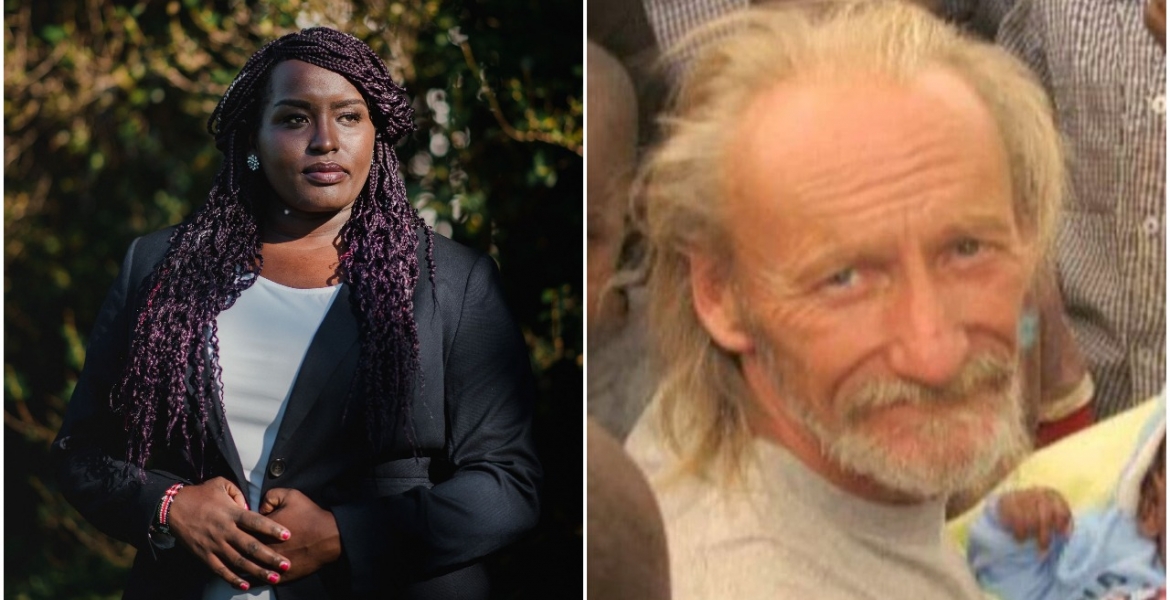 Last week, a Pennsylvania court sentenced confessed American sex pest Gregory Jones Dow to 15 years in prison for sexually abusing four underage Kenyan girls.
Dow, a resident of Lancaster County, pleaded guilty to the offenses before Edward Smith, a District Judge of the US District Court for the Eastern District of Pennsylvania.
The 61-year-old admitted he raped the minors, who were residents of a children's home he was operating in Boito, Bomet County since 2008.
Dow, who was previously convicted of sex-crime in the US, fled Kenya in 2017 after an arrest warrant was issued against him over rape allegations. The court heard that two girls were aged 11, one was 12 and one was 13 when Dow began defiling them.
Details of US-based Kenyan nurse Margaret Ruto's hand in the arrest, prosecution, and conviction of Dow have emerged.
Margaret was studying nursing in a college in Lancaster, Pennsylvania when she came across a Facebook post about the closing of a children's home operated by Dow near her village in Bomet County.  She took it upon herself to bring Dow to justice for molesting minors at the children's home, even if it meant dropping out of nursing school.
 "I was getting ready to drop out of the [local community college] nursing program to pursue this case. That's how passionate I was," Margaret told Lancaster Online during a recent interview.
Margaret stayed up late to contact authorities including local police, the District Attorney's office, the State Department, and the US Embassy in Kenya but her efforts did not bear fruits.
After classes ended in 2018, she traveled to Kenya to see her ailing mother-in-law and began to investigate the matter. She would make frequent visits to the village where Dow's children's home was located to listen to and record the victim's accounts. 
Margaret gained the trust of the abused girls and their parents and documented their testimonies in notepads and videos on her phone.
Sped by the evidence that Margaret gathered in her private investigations, the FBI was able to conclude its case against Dow in a few months.
In July 2019, her selfless persistence paid off when police arrested Gregory Dow at his home in East Hempfield Township, just 10 minutes away from where Margaret lived.
"Ultimately, Ms. Ruto's information found its way to a team of dedicated FBI agents, who gathered the evidence required to charge Dow and hold him accountable for the monstrous abuse he perpetrated on his victims," William M. McSwain, the former US attorney in the Eastern District of Pennsylvania told The Washington Post. 
He added: "This case is a textbook example of the ways in which the public can assist law enforcement in bringing sexual predators like Dow, and other criminals, to justice."