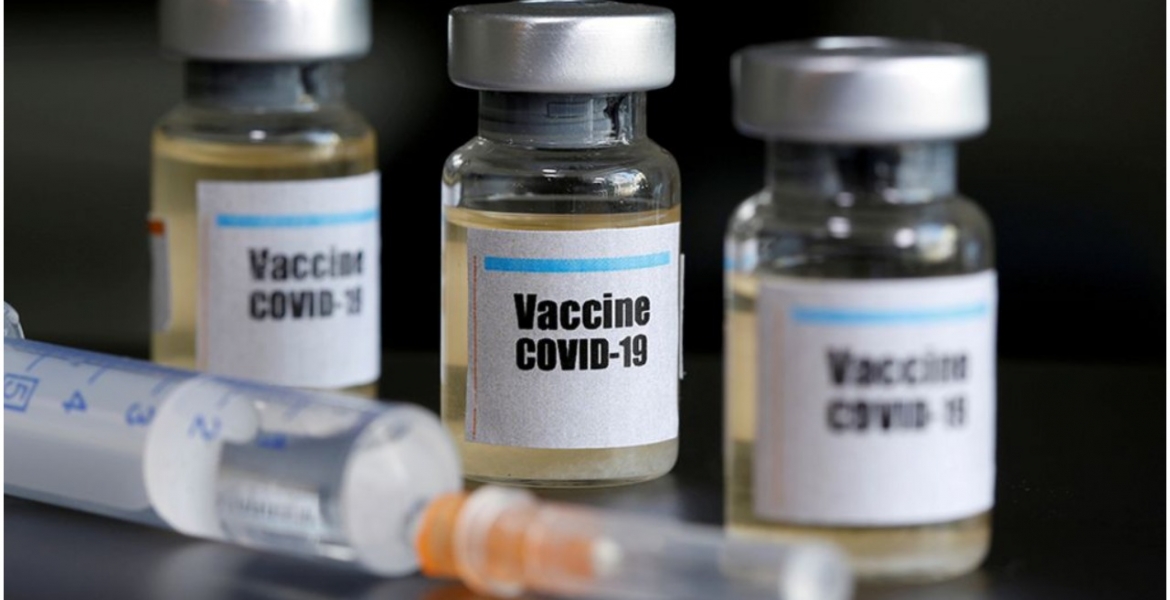 Kenyans in the diaspora have shared their opinions and experiences about the COVID-19 vaccine.
Some Kenyans living and working abroad said they have already taken the jab while those who are yet to be inoculated said they are planning to. 
Peter Oluoch, a Biomedical Sciences Ph.D. student at UMass Medical School in Worcester, Massachusetts, says he received the requisite two shots of the vaccine after his school prioritized students.
Before the vaccine was administered to him, he was asked some questions such as his history of allergic responses to vaccines and pulmonary-related infections.
"I received the first jab on February 9th and the second dose on March 2nd. Though I expected some form of reaction, I did not witness any. My shoulder was numb after the jab and there was mild fatigue. Besides that, I was totally fine and did not take any sick day," Oluoch told Nation.
The story is different for 26-year-old Christabel Mideva Eboso, who received her first Pfizer vaccine dose in the UK last week.
"I wasn't supposed to get the vaccine because I don't fall under the priority box but I got asthma attacks so my general practitioner booked me for vaccination," says Christabel.
She adds: "They ask a couple of questions to verify you are a priority. I was asked which vaccine I wanted and chose Pfizer. They inject it in the arm."
The Ph.D. law student, researcher, and teaching assistant at the University of Kent's School of Law in Canterbury says she experienced some side effects of the vaccine, including headache, fever, and diarrhea.
"I started feeling very drowsy five minutes later. My head was heavy, but they had informed me about those side effects. At home, I took paracetamols as I was feeling weird and couldn't sleep. In the night I had a severe bout of diarrhea, a bad headache, and a fever," she adds.
The following day, she had a sore arm, headache, and was sneezing and shivering, which prompted her to use an electric heater and inbuilt house heaters to keep warm, On the third day, she was feeling better.
"I was nervous at first and didn't want to take the vaccine but I just knew I had to get this done especially because the British weather and National Health Service (NHS) kept reminding me that an asthma attack may kill me before I get assistance."
Nicholas Monday Aswani, a medic and tech entrepreneur living in the US raises questions about the efficacy of the jab and is not sure whether he will take it.
"To be honest, I am against taking that shot. If it were totally up to me, I wouldn't. I am concerned it hasn't been properly developed given the short duration of manufacture."
He believes manufacturers rushed the vaccines due to anticipated monetary benefits.
"In total, five competing vaccines are available here, among them Moderna, AstraZeneca, and Pfizer, but the CDC recommends Pfizer and Moderna. This begs the question – what about the others?" he poses.
"I am worried I might be forced to take it just so I can travel – my favorite pastime activity. A few countries are already beating the drums for a Covid-19 passport so I might reluctantly get the shot for travel purposes," he says.
Former IEBC commissioner Roselyn Akombe, who currently works at the United Nations Development Program (UNDP Africa), says she plans to be inoculated next week and would prefer Johnson and Johnson vaccine.
"I will keep you posted on how it goes. I should be getting it next week while in the US," said Akombe, who is based in Addis Ababa, Ethiopia.