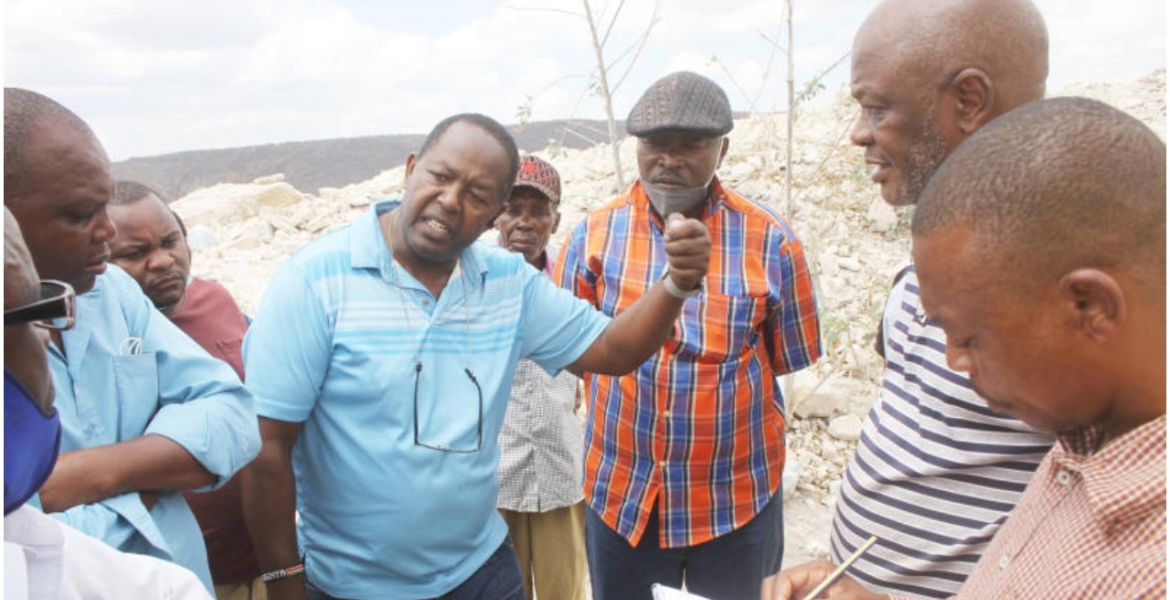 Residents of Mwatate in Voi, Taita Taveta County are set to benefit from huge deposits of limestone and marble courtesy of a diaspora group.
The Diaspora University Trust (DUT), a group made up of Kenyans abroad, committed to assisting in the mining of the minerals.
On Monday, some members of the Ndara B community in Taita Taveta visited the Kenya Marble Quarry in Kajiado County for bench-marking.
Speaking during the tour, Dr. Sankale ole Shombole said Taita Taveta County has high-quality limestone deposits that can change the lives of locals if excavated.
Sankale, a scientist who has been living in the US, operates the mining fields in Kajiado Central.
"The resources can generate a huge amount of money to the community; limestone can be sold as raw materials in form of stones, as manufactured products such as terrazzo, lime which goes to livestock feeds, among others," he said.
The diaspora group is also undertaking a multi-billion-shilling project in Taita Taveta dubbed the Diaspora University Town.
It involves building a university, a hospital, and schools on a 3,000-acre parcel of land donated by the ancestral community of Voi. Other facilities include a state-of-the-art biotechnology laboratory and a laboratory for vaccines.
The town is expected to host 90,000 residents, 30,000 students, and 500 Small and medium-sized enterprises.
The project was initiated in 2006 by a group of 500 Kenyans living and working in the diaspora.