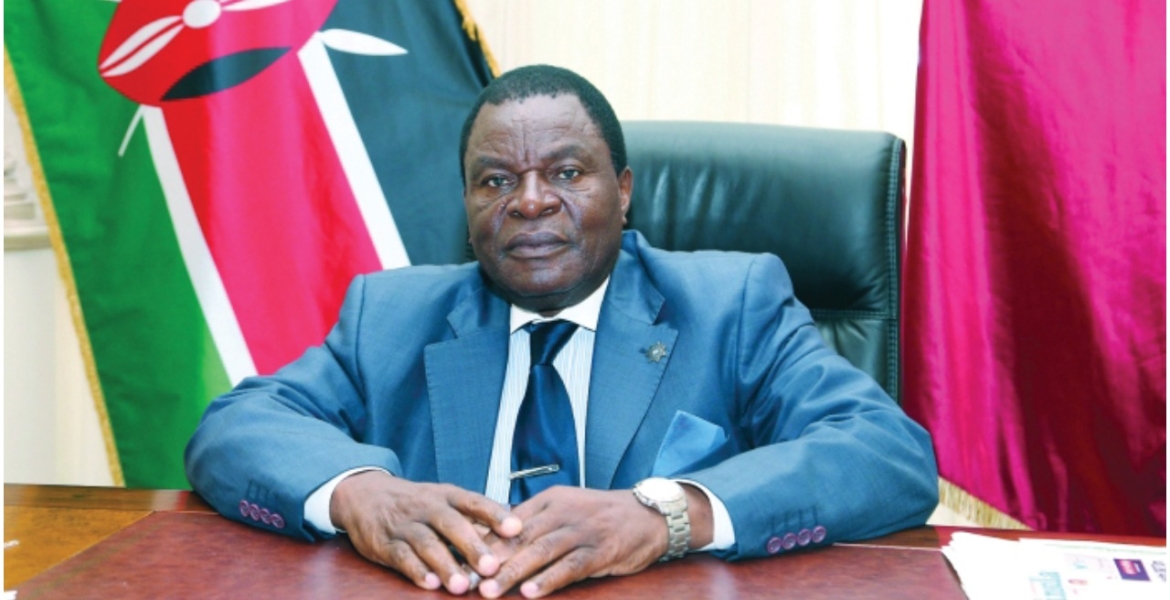 Kenya's Ambassador to Qatar Patrick 'Paddy' Cornel Odero Ahenda has passed away aged 69.
Confirming his passing, his brother Gabriel Ahenda said the family was shocked by his death as the diplomat was in "fairly good health." 
"Paddy was in fairly good health. Last Thursday, he even communicated with some of the family members. His death has shocked us. We are now waiting for the government to give us more details about what happened," Gabriel told The Standard.
Reports indicate that Ahenda died on Sunday while undergoing treatment at a hospital in Qatar's capital Doha, where he was admitted for a week after suffering a stroke.
Ahenda was appointed by President Kenyatta as Kenya's ambassador to Qatar in August 2018.
The deceased served as the Member of Parliament for Kasipul-Kabondo constituency between 2006 and 2007 after winning the March 1st, 2006 by-election on a Liberal Democratic Party (LDP) ticket following the death of the then-MP Peter Owidi.
Ahenda, who worked in the banking sector before joining politics, leaves behind a widow and four children—two sons and two daughters.
President Kenyatta eulogized the envoy as a dedicated and committed diplomat, who was keen on deepening Kenya's relations with Qatar and the Arab world.
"We have lost one of Kenya's most devoted diplomats who was keen on strengthening our relations with not only Qatar but the entire Arab world for the benefit of our people," said Kenyatta in a message of condolence.
The president noted that during his tenure, Amb. Ahenda facilitated the significant rise in the number of Kenyans working in different fields in Qatar from 25,000 to over 30,000.
"Amb Ahenda similarly ensured increased trade flows between the two nations with Kenya's exports to Qatar growing to over Sh9 billion annually. In addition, Amb Ahenda helped attract a growing number of Qatari investors into Kenya who invested in real estate, manufacturing, and other sectors of our economy," he added.
Kenyatta further said that Amb. Ahenda mobilized medical aid from the Gulf nation to support Kenya's fight against the Covid-19 pandemic. He described Ahenda as a patriot and devoted public servant whose focus was service to the country and the betterment of the wellbeing of the Kenyan nation.