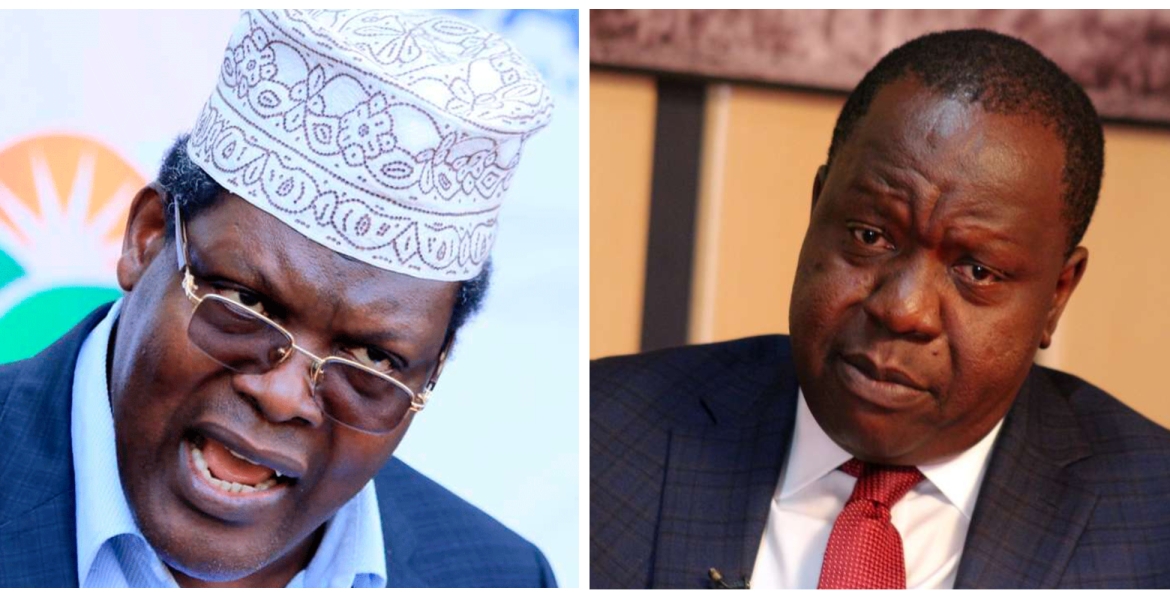 Kenyan-Canadian attorney Miguna Miguna has put outgoing Interior Cabinet Secretary Fred Matiang'i and Principal Secretary Karanja Kibicho on notice ahead of his return to Kenya.
Miguna, who was deported to Canada in 2018, says he will be seeking to recover the Sh7 million and other costs awarded to him by the High Court and Appeals Court as compensation for his illegal removal from the country.
He wants Matiang'i, Kibicho and former Immigration Director-General Gordon Kihalangwa to contact his attorney Adrian Kamotho Njenga to settle the damages and costs awarded to him in various cases.
"You are hereby directed to contact my advocate, Adrian Kamotho Njenga, and sort out the damages and costs the High Court and Court of Appeal awarded me in the various cases I won since 2018. Do so promptly before I land," Miguna said in a tweet.
At the same time, Miguna called for travel red alerts to be issued against the three, arguing that they committed crimes against Kenyans.
"Whatever goes around comes around…Now is their turn to contend with RED ALERTS for CRIMES they committed against Kenyans," he added.
Miguna is expected to return to the country after he was issued a new Kenyan passport by President Ruto's administration on Tuesday.
Through Twitter, Miguna said President Ruto ensured the processing of his passport without filling or signing any documents as previously directed by Interior Cabinet Secretary Fred Matiang'i.
"I didn't have to sign the silly forms they were speaking about," he wrote.
Miguna was deported to Canada in February 2018 following his arrest for taking part in the mock swearing-in of ODM leader Raila Odinga as 'people's president'. The Immigration Department later said that Miguna was in the country illegally as he renounced his Kenyan citizenship while acquiring a Canadian passport.
In 2018, Justice Chacha Mwita ruled that Miguna's rights were violated when he was deported and awarded him Sh7 million as compensation. The judge stated that Miguna is a Kenyan citizen and that his birthright is not affected by him holding a Canadian passport.