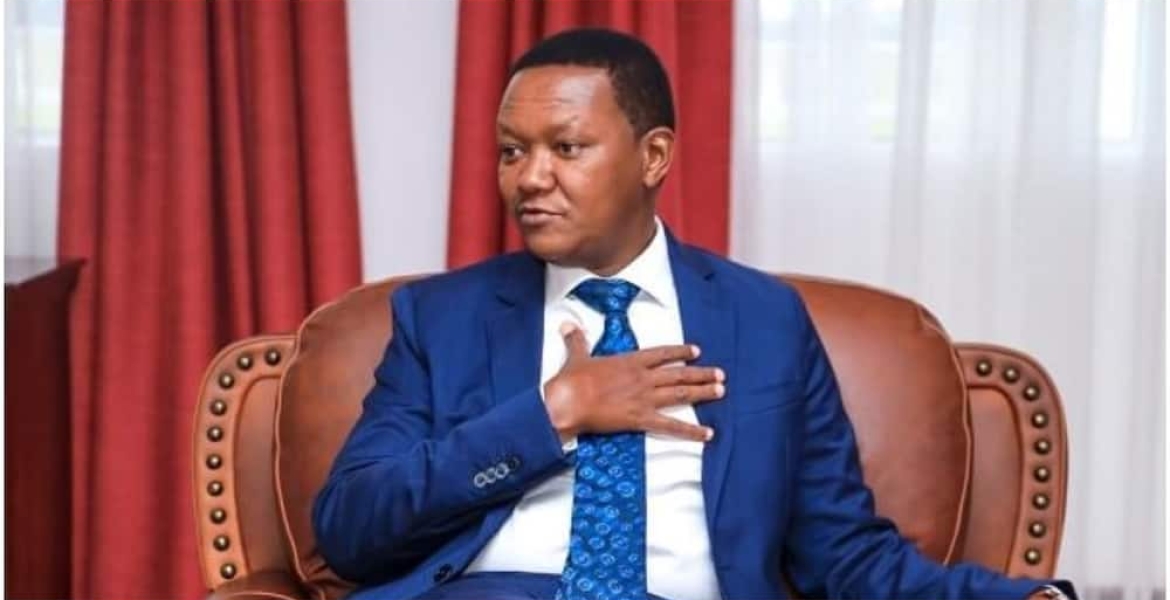 Foreign and Diaspora Affairs Cabinet Secretary Alfred Mutua has faulted a section of Kenyans in the diaspora for engaging in illegal businesses. 
Speaking on Citizen TV's JKLive show on Wednesday, Mutua said some Kenyans brew illicit liquor in Gulf countries, where the sale and consumption of alcohol is prohibited.
Mutua indicated that this has led to the arrest, incarceration and even deportation of those engaging in such criminal activities. 
"We are taking care of all Kenyans in Qatar and we are the government speaking the truth …Kenyans are business people, and in some of these countries in the Middle East, alcohol is illegal..." said Mutua.
"Do you know there are Kenyans brewing chang'aa in some of these countries? It breaks my heart that we are here debating about getting Kenyans there while there are Kenyans there with chang'aa dens, selling chang'aa to other Africans, an illegality of illegality in a Muslim country."
He warned that such acts were weakening the Kenyan passport and crippling the government's efforts in addressing the plight of Kenyans living and working abroad.
"It is creative but we can be creative in other sectors. Some of them are losing their sight due to chang'aa. The things they are doing here they are doing there. That weakens our passport and bargaining points," he stated.
He cautioned Kenyans in the diaspora against undertaking illegal business, adding that the government will not defend any law violators.
"We are there for you and this government is longing to work for you from corner to corner to make sure you grow up with hope and dream that whatever you dream can come true… you don't have to undertake all these illegal activities to make money," Mutua noted.
 "We don't have mercy on you…you get rounded up and deported, we welcome you here and when you are convicted there, we will let them come and take them to Kamiti because chang'aa is also illegal here."