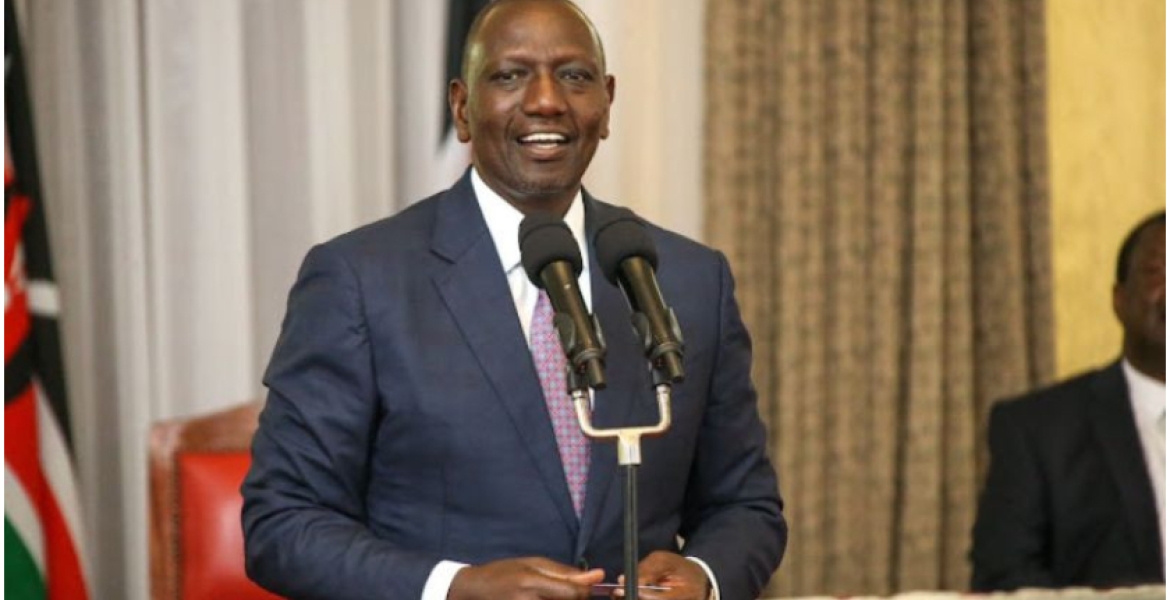 President William Ruto
President Ruto is due to travel to the United Kingdom, Israel and the Netherlands on Friday evening for state visits that will bolster Kenya's ties with these countries.
State House Spokesperson Hussein Mohamed reported that President Ruto will jet out of the country ahead of King Charles III coronation on Saturday. The ceremony will receive a huge attendance of world leaders and revered personalities alike. The event will take place at Westminster Abbey. 
"At the invitation of the King, President Ruto will attend the historic event to be held at Westminster Abbey and presided over by the Archbishop of Canterbury, Justin Welby," said State House Spokesperson Mr Mohamed.
On Sunday, the president will continue with his bilateral meetings by visiting the Netherlands for a sit-down with King Willem-Alexander. The bilateral talks will highlight new avenues of cooperation between Kenya and the Netherlands. The statement by the State House Spokesperson disclosed that the two leaders will emphasize trade and investment opportunities.
 "During the visit, Kenya and the Netherlands will explore new areas of cooperation and strengthen existing partnerships ... in critical areas such as trade and investment, development cooperation and multilateral fora," the statement read. 
After his meeting with King Willem-Alexander, Dr Ruto will advance his state visit to Israel for a 2-day stint following his invitation by Prime Minister Benjamin Netanyahu. Their focus area will be on mutual interest in sectors of technology, manufacturing and agriculture. In Israel, Dr Ruto will tour irrigation establishments and meet the Israeli business community. 
 "Additionally, the President meet the Israeli business community to pitch for their partnership and investment in Kenya," Mr Mohamed said.