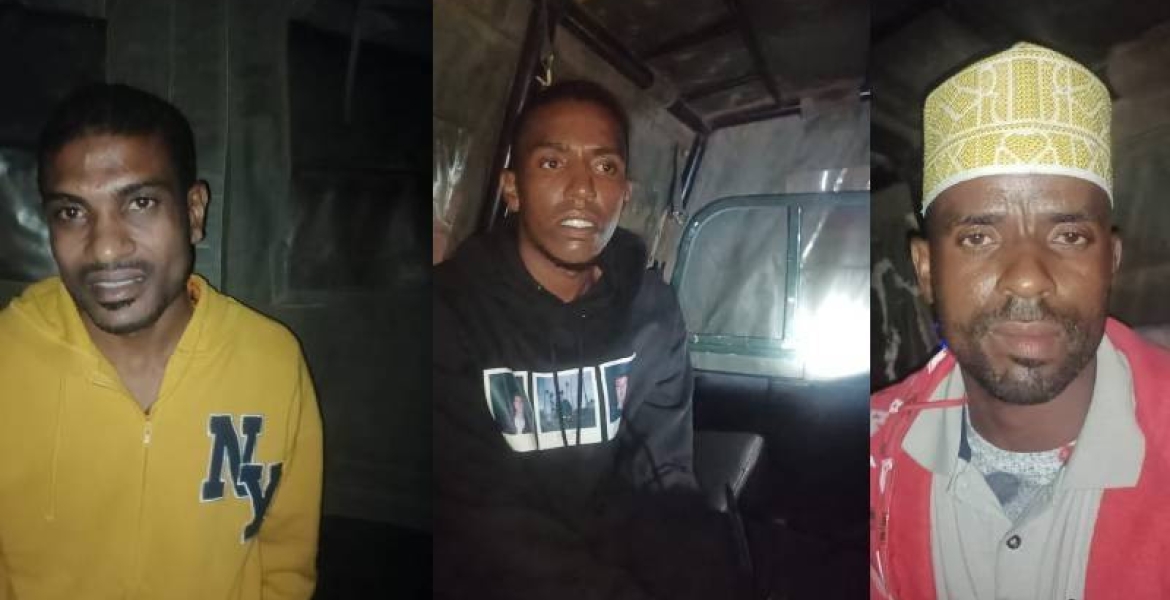 Kenyan Terror suspects Ayub Omar, Mohamed Omar, and Kassim Ahmed Ali
Terror suspects Ayub Omar Bwanaadi, Kassim Ahmed Ali, and Mohamed Omar Bwanaadi who had been on the run for seven years remain in security agencies custody after ATPU aboard a Moyale bus. 
Their case has revealed the growing influence of the terror group, ISIS, in Africa. ISIS has spread its presence in South Africa, Somalia, DRC, Mozambique and the Sahel region. The three were on the run following police warrants issued against them for crimes they did in Lamu County. ATPU arrested them on April 7, 2023, and on April 11, they were arraigned at the Kahawa Law Courts. 
The three remained in detention for 30 days as the police proceeded with the investigation. The r proclaimed that they moved from Tanzania into Nairobi's Eastleigh estate where they hatched a plan to move to Ethiopia and finally Somalia for the militia group. 
They escaped Tanzania after reports linked them to the murder of police officers, chiefs and community leaders. They said that Ali Omar Bwanadi, the brother to Ayub and Mohammed, mooted their plan to join the terror group in Puntland. Ali escaped Kenya for Tanzania after apparent involvement in the murder of security officers in Lamu County. A facilitator in Mombasa allied to Ali is said to have financed the travels of the three.