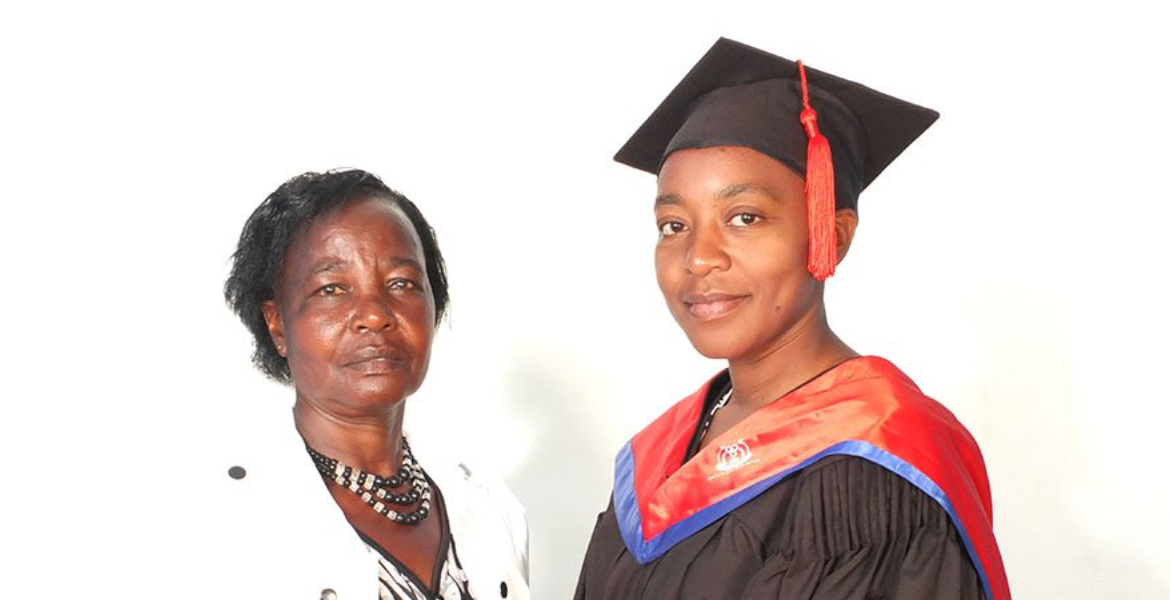 Pauline Wambeti With her Mother
The Kenya Airlift Program's second episode after its premier highlighted the remarkable journey of Pauline Wambeti from a small village in Embu to the well-regarded University of Delaware in the US. 
Pauline's pursuit of a Master of Science in Business Analytics was marred with challenges. After years of trying her hands at corporate jobs, she felt left out and needed a career change. Then came the Kenya Airlift Program which actualized her dreams, offering her the elbow room to achieve career transition and growth. 
Her family shared in her success and termed her a resilient and hardworking lady. Her success story presents hope to students who constantly fumble in identifying their preferred career path. Students who watch the show will be encouraged to pursue their goals with the same vigour Pauline demonstrated. 
The KENYA Airlift program is an initiative instituted to help acute Kenyan student to chase their ambitions of furthering their education in the US despite their financial constraints. In 2018, US-based education & technology consultant Bob Mwiti partnered with a Member of the County Assembly of Meru Deniss Kiogora to establish the program. 
The program partners with MPOWER Financing which is famous for issuing unsecured student loans. Their collaboration with Qatar Airways enables students to relocate to the US for studies by offering them discounted Air tickets. The program targets hardworking students who showcase an incredible urge to join the tech industry by studying STEM or business-related Master's programs.