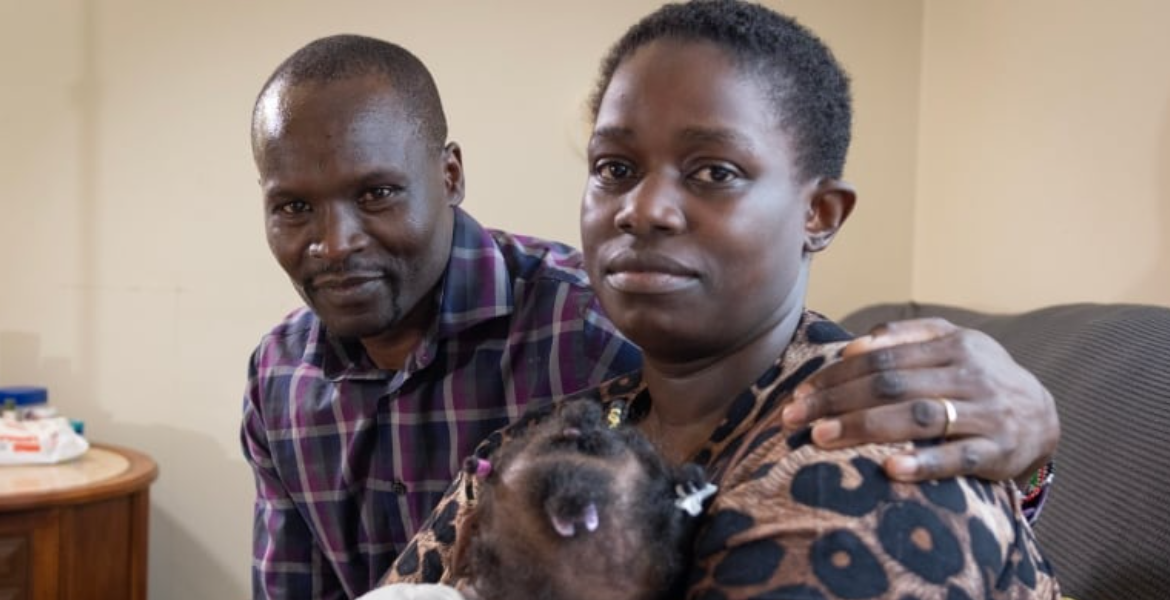 David Kipkoech Keter With His Wife Kalombe Mukuba
Kenyan native David Kipkoech Keter risks deportation from Canada after spending eight years in the country. 
In a statement issued on Wednesday, the Kenyan revealed that he moved to Canada on a visitor visa after which he asserted refugee status on account that he is gender non-conforming. Back then in 2016, he contended that returning to Kenya would threaten his life. However, the Canadian Immigration Department revoked his refugee application insisting that Kenya is a safe country. 
Mr Keter, who now fears that the deportation will split his family, told the Canadian Broadcasting Corporation (CBC) that he fears persecution is waiting for him in Kenya. The Canadian Immigration officer dealt him the deportation orders in April, instructing him to prepare his travel documents ahead of his flight to Kenya. He defended his stay in Canada by describing himself as a straightforward citizen who obeyed Canadian orders. 
The father of two fears that deportation will drive a wedge in his family, separating him from his spouse Kalombe Mukuba who he stays with at Halifax apartment. The couple is hopeful that the spousal sponsorship application for permanent residency will be successful. A petition to stop his deportation has already garnered more than 10,000 signatures. 
During his stay in Canada, Keter met his wife and started a family together. He has also worked in a food-processing plant and in a nursing home during the height of Covid-19. 
The Canadian Immigration Department and Kenya's Foreign Affairs ministry have not yet responded to his plea.