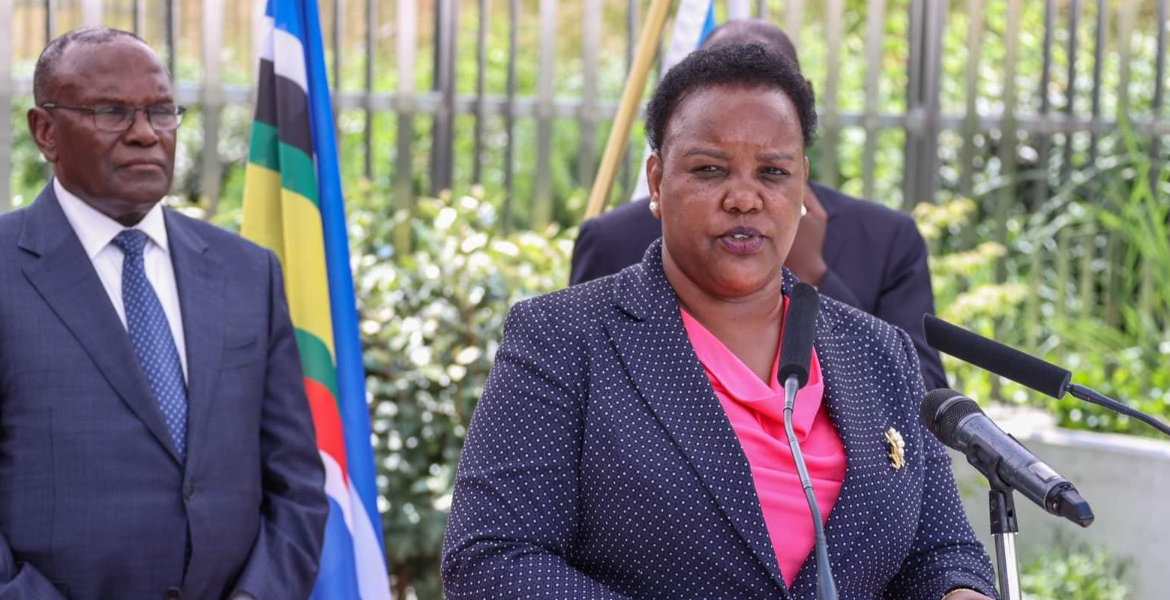 Ministry of Labour and Social Protection Cabinet Secretary Florence Bore
The Kenyan government aims to generate one million job opportunities annually for Kenyans residing abroad in order to increase diaspora remittances and foreign exchange revenue. 
The total diaspora remittances reached $4.027 billion last year which is more than the foreign exchange earnings from the country's primary exports such as horticulture, tea, and coffee. Around four million Kenyans work and live overseas and they send money back to their country for personal development, investment, and family care. To relieve the pressure of youth unemployment, Labour and Social Protection Cabinet Secretary Florence Bore disclosed on Tuesday that there are job openings for Kenyans in various countries in Asia, Europe, and the Middle East.
The government plans to make these job opportunities available through the National Employment Authority (NEA) and collaborate with recruitment firms to ensure that Kenyans are not exploited and that all legal procedures are followed. Besides creating employment locally, President William Ruto's administration also seeks to expand the economy and strengthen the shilling by exploring overseas opportunities. 
"There are more than 15 countries where Kenyans can seek employment opportunities, including the United Kingdom, United States, Germany, United Arab Emirates, Saudi Arabia, Canada, Oman, Qatar, Kuwait and others," Ms Bore said in Kericho.
Currently, there are only 500 labour agencies operating in Kenya as many were deregistered for improper registration and operations. Kenyans typically work abroad in industries such as nursing, teaching, security, cleaning, and truck driving, but new bilateral agreements are expected to create more opportunities for different professions. Saudi Arabia has traditionally been the destination for domestic workers from Kenya, but cases of abuse by employers and exploitation by agents have marred this relationship. 
Germany recently signed bilateral labour agreements with Kenya enabling Kenyans to access job opportunities in the European country. Cabinet Secretary Alfred Mutua had also identified job opportunities for Kenyans in various sectors of the Canadian economy.