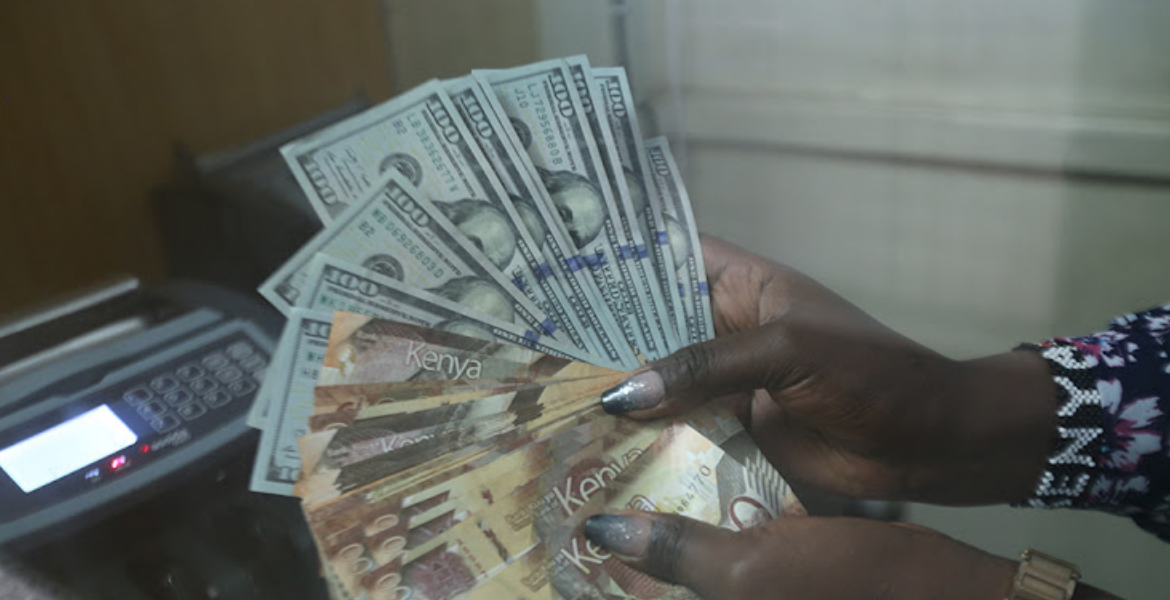 A Cashier Counts Dollars and Shilling Notes
In July, Kenyans residing and working abroad sent a record-breaking $378.1 million (Sh54.6 billion) back home to support their loved ones during tough times. 
This amount represents an 18.4% increase from the $319.4 million (Sh46.1 billion) sent in July 2022, marking the second consecutive month of foreign inflow growth for Kenya. The shilling's weakening played a role in the continued surge of remittances by prompting those in the diaspora to take advantage of the robust dollar. This boosted the purchasing power of their local beneficiaries, who are feeling the strain of the shilling's slump. 
Additionally, the concerns about inflation in major economies have eased, which has alleviated pressure on Kenyans living abroad to reduce their expenses. From August 2022 to July 2023, the cumulative inflows rose by 2%, amounting to $4,076 million (Sh588.4 billion) in contrast to $3,995 million (Sh576.7 billion) during the same period in 2022. According to the Central Bank of Kenya, the largest percentage of these remittances emanated from the US, accounting for 55% of the overall sum in July 2023. Furthermore, the continued influx of remittances has ensured exchange rate stability.
The Global Money Transfer Index has predicted that the weakening of the shilling will increase inflows. The shilling has been declining against major currencies, currently trading at Sh144.35 against the dollar. However, in the open market, it's trading at just above Sh150 to the dollar. People are returning to their relatives abroad for more money due to the higher cost of living and rising financial needs to meet educational costs. 
While remittances serve primarily as familial aid, they also double as efforts towards financial planning. Members of the Kenyan diaspora are keeping an eye on the performance of their local currency seeking to capitalize on better investment options. Despite the uncertain global economic outlook, the growth in inflows continues due to concerns about financial sector stability in advanced economies. The high amount of money being sent back home by Kenyans living abroad shows that they are overcoming tough economic times to support their families who are struggling with the increasing cost of living.