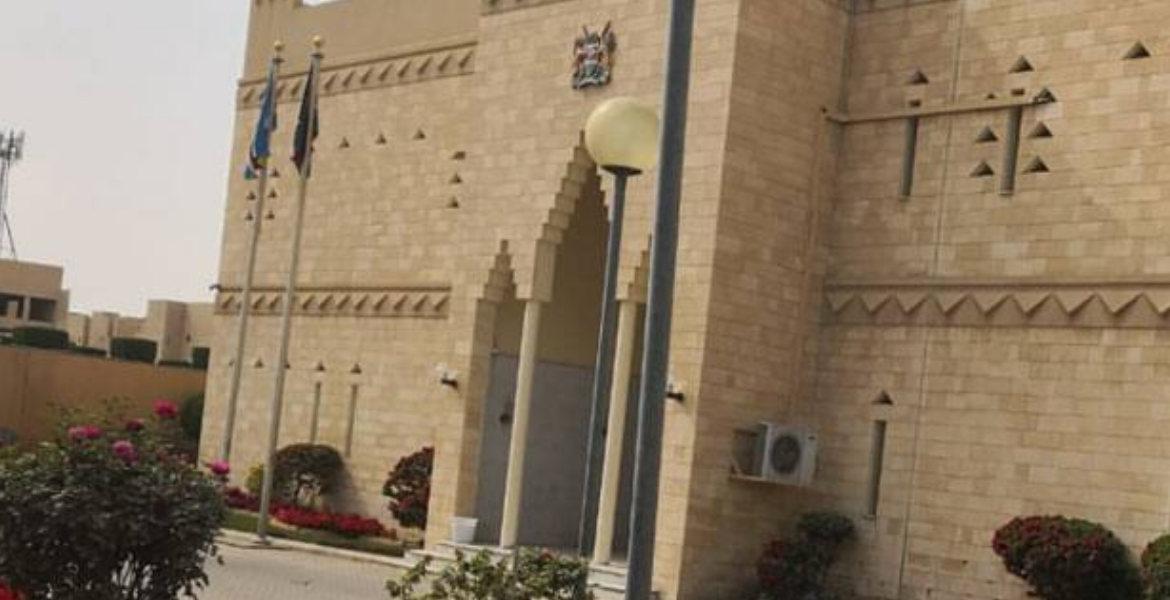 The Kenyan Embassy in Saudi Arabia Under Constant Criticism of Failing to Address Grievances by Suffering Kenyan Migrants
The Kenyan embassy in Saudi Arabia is facing criticism from its own staff over delays in receiving their salaries.
This has led to dissatisfaction among embassy workers who are already being criticized for not addressing the grievances of Kenyan migrants. The embassy itself has also been criticized for its dilapidated state with some facilities in deplorable condition or incomplete due to funding issues. A parliamentary committee report on the state of Kenyan embassies in the Middle East has urged the embassy in Riyadh to hire additional Immigration and Labour attaches to attend to the needs of over 200,000 Kenyans living and working in the region.
The disgruntled embassy staff have claimed that their morale and service delivery have been affected which is subsequently disadvantaging the Kenyan community in Riyadh seeking services from the embassy. The Kenyan embassy in Riyadh has been closed due to safety concerns and the government's slow response to relocate the embassy near the US embassy. The embassy's poor condition and service delivery have been brought to attention by an inspection committee. The embassy's state coincides with the negative publicity of Kenyan domestic workers in Saudi Arabia. Despite Kenya and Saudi Arabia's good bilateral relations, the embassy's closure raises questions.
Located in the upmarket northwestern area of Riyadh, the Diplomatic Quarter (also known as As-Safarat) is home to most of the foreign embassies. It entered into a partnership agreement with a property development firm in October 2019 to create a mixed-use venue comprising entertainment and commercial areas. Unfortunately, the Kenyan embassy in Riyadh holds reservations as the multi-functional centre hugs unswervingly at three corners around the establishment. Despite concerns raised by Kenya's embassy, the Saudi government chose to ignore them, leading to a diplomatic rift.