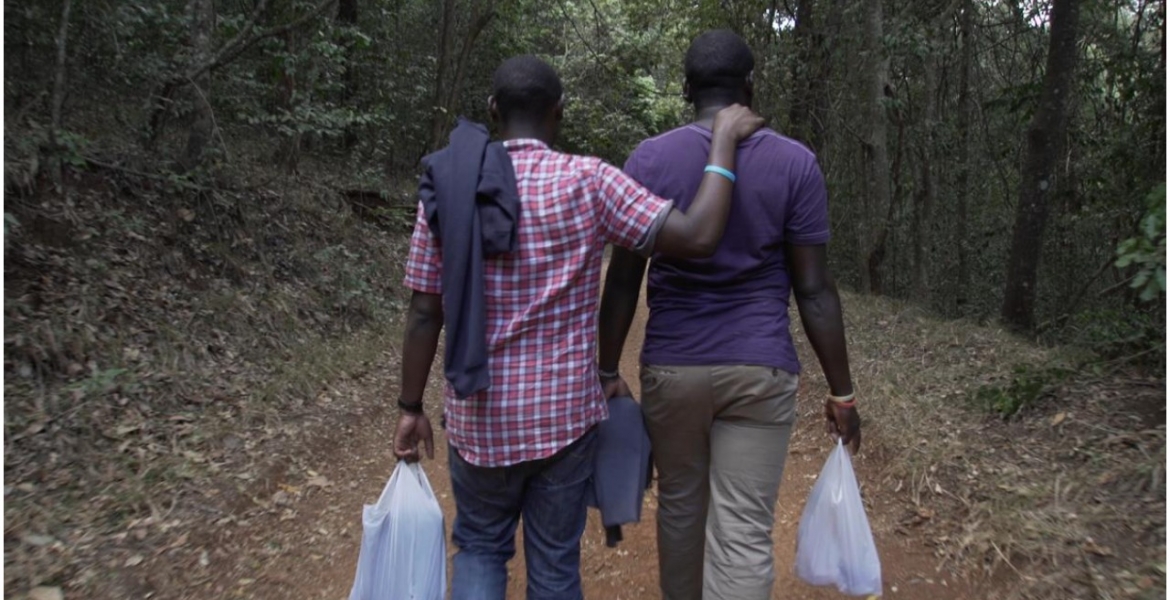 Kenya Film Classification Board (KFCB) has banned the release of a gay-themed film dubbed I am Samuel.
Acting KFCB CEO Chris Wambua said the film attempts to normalize same-sex marriage, hence unsuitable for viewing by Kenyan audience.
He further stated that the 68-minute film violates Article 165 of the Penal Code and the Films and Stage Plays Act Cap 222, which outlaw homosexuality.
"I am Samuel propagates values that are in dissonance with our constitution, culture, values, and norms and is as such unacceptable. Any attempt to exhibit, distribute, broadcast or possess the restricted film within the Republic of Kenya shall be met with the full force of the law," Wambua said in a statement on Thursday.
I am Samuel tells the story of a young gay couple, Samuel and Alex, who are trying to live and thrive in a country where same-sex relationships are illegal.
KFCB cited foreign investment as the reason why such films are being produced in Kenya. 
"The Board is aware of efforts by some producers to promote gay-themed content that propagates same-sex marriage contrary to our beliefs and norms. While the Board welcomes local and foreign support to our budding local film industry, such funding should focus on the production of content that is aligned with the laws of our country," KFCB said.
The film, directed by Peter Murimi and produced by Toni Kamau, premiered at the 64th BFI London Film Festival in October 2020.
"The production is demeaning of Christianity as two gay men in the film purport to conduct a religious marriage invoking the name of the Father, the Son, and the Holy Spirit. On the basis of religion as a classifiable element, the Board finds the documentary not only blasphemous but also an attempt to use religion to advocate same-sex marriage," KFCB added.
I am Samuel is not the first LGBTQ film shot in Kenya to premiere at an international film festival and later prohibited in Kenya.
Wanuri Kahiu's Rafiki debuted at the Cannes Film Festival in France in 2019 and was later banned by KFCB.