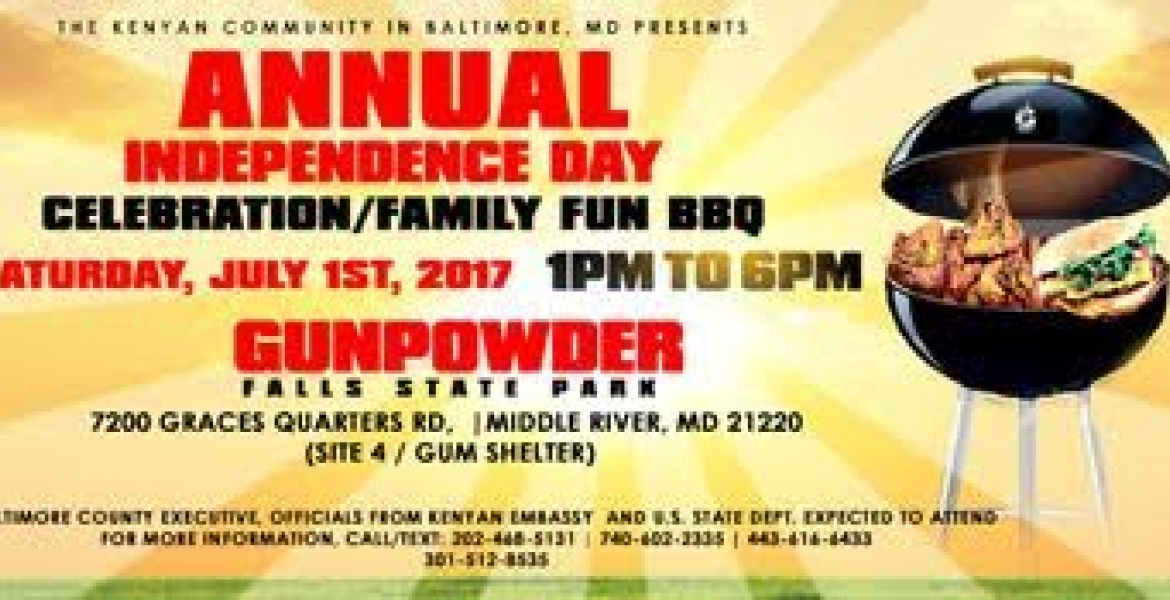 The Kenyan Community in Baltimore, Maryland invites you to the Annual Independence Day Celebration/Family Fun Day & BBQ on Saturday, July 1st, 2017.
This annual event attracts hundreds of Kenyans in the DMV area for a day of fun and networking. Come enjoy plenty of food, nyama choma, refreshments, games, music & more…
Venue:  Gunpowder Falls State Park; 7200 Graces Quarters Rd, Middle River, MD 21220 (Site 4 – Gum Shelter)
Date/Time: Sat, July 1st, 2017 from 1pm to 6pm
Sponsor the event: The event is organized and sponsored by Kenyan men in the DMV area. To sponsor this year's event, please call/text: 202-468-5131 | 740-602-2335 | 443-616-6433 | 301-512-8535.
Bring a dish: Nyama Choma, Burgers, and refreshments will be provided but please bring a dish to share.
Baltimore County Executive, officials from the Kenyan Embassy in Washington, DC and U.S State Department officials are expected to attend.
For more information: 202-468-5131 | 740-602-2335 | 443-616-6433 | 301-512-8535