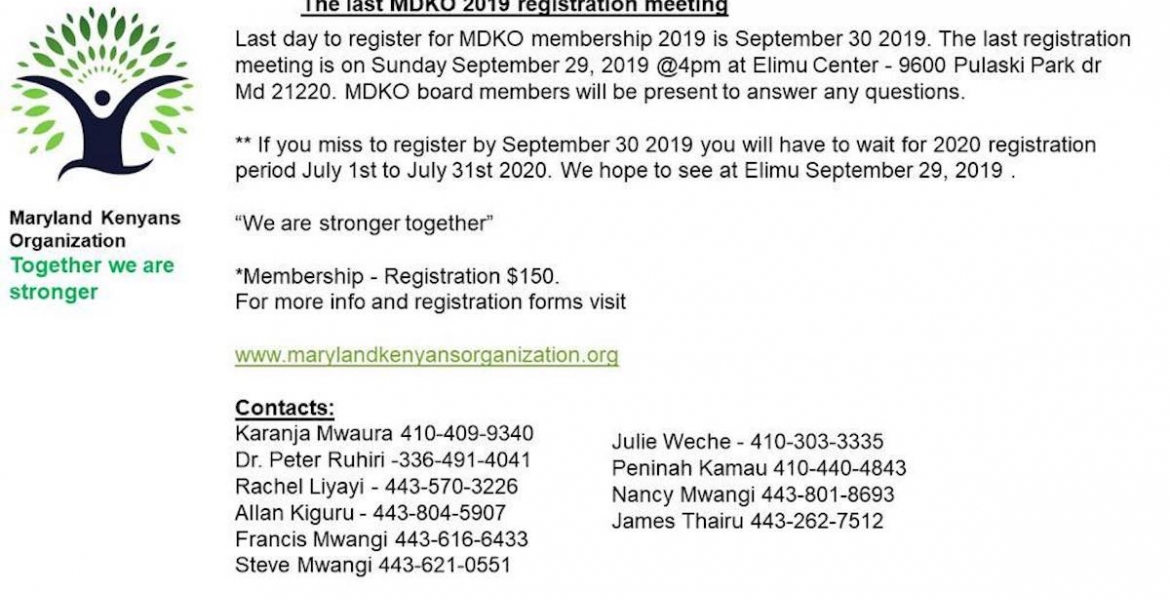 MDKO final registration meeting for 2019 is on Sunday September 29, 2019 at 4pm at Elimu Center - 9600 Pulaski Park Dr, Maryland 21220.
Last day to register is September 30, 2019. MDKO board members will be present to answer any questions.
Membership Registration 2019 is closing September 30 2019. If you miss to registrant you will have to wait for 2020 registration period July 1st to July 31st  2020.
Membership:
Registration $150.
For more info and Registration forms visit
www.marylandkenyansorganization.org
Contacts:
Karanja Mwaura 410-409-9340
Dr. Peter Ruhiri -336-491-4041
Rachel Liyayi - 443-570-3226
Allan Kiguru - 443-804-5907
Francis Mwangi 443-616-6433
Steve Mwangi 443-621-0551
Julie Weche - 410-303-3335
Peninah Kamau 410-440-4843
Nancy Mwangi 443-801-8693