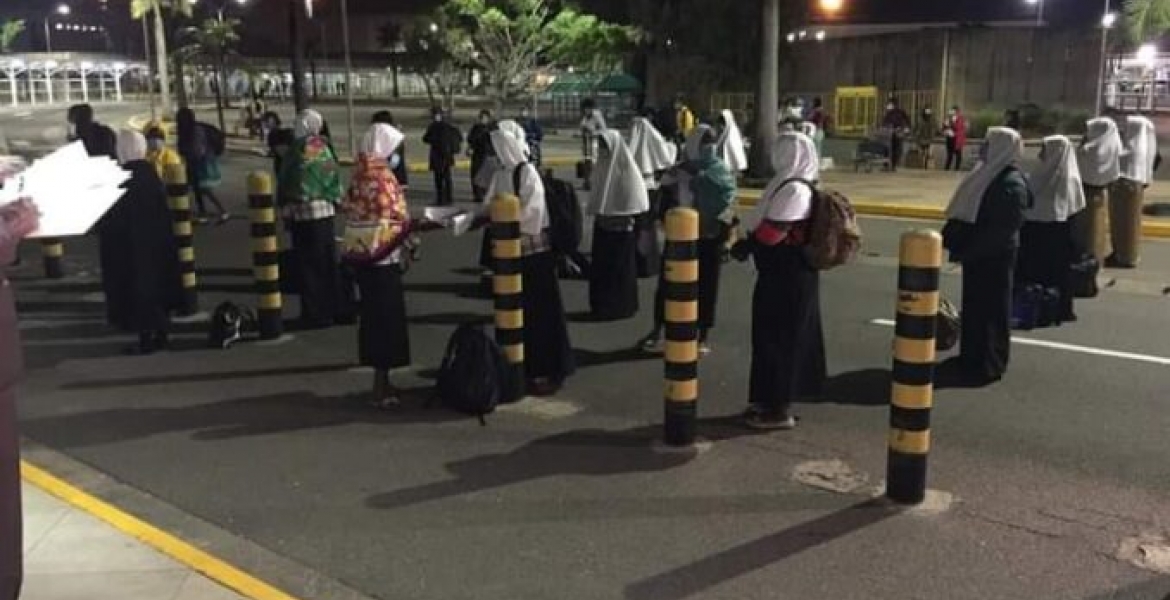 Officers at Jomo Kenyatta International Airport (JKIA) in Nairobi are holding 21 passengers for presenting fake Covid-19 clearance and yellow fever certificates.
The Dubai-bound travelers were nabbed by port health officials on Thursday evening after their documents were subjected to special scanning.
Most of the arrested passengers were scheduled to travel to Dubai aboard an Emirates Airlines flight.
The operation came after the United Arab Emirates (UAE) authorities suspended the issuance of new visas to visitors from Kenya and 12 other countries.
The suspension is allegedly linked to increased cases of fake documents being presented by the affected countries' nationals upon arrival in the UAE.
The other countries include Pakistan, Iran, Yemen, Syria, Somalia, Iraq, Turkey, Afghanistan, Syria, and Libya.
Reports indicate that on a recent flight from Kenya to Dubai, at least 50 out of 100 passengers tested positive despite holding COVID-19 free certificates.
In the directive dated November 18th, UAE said the suspension does not apply to already issued visas. 
Dubai is a popular destination among Kenyan travelers and the suspension may force many to reconsider their holiday plans for the festive season.
Travelers to Dubai from Kenya are required to take two Covid-19 PCR tests—one before departure with a validity of 96 hours, and a second on arrival.