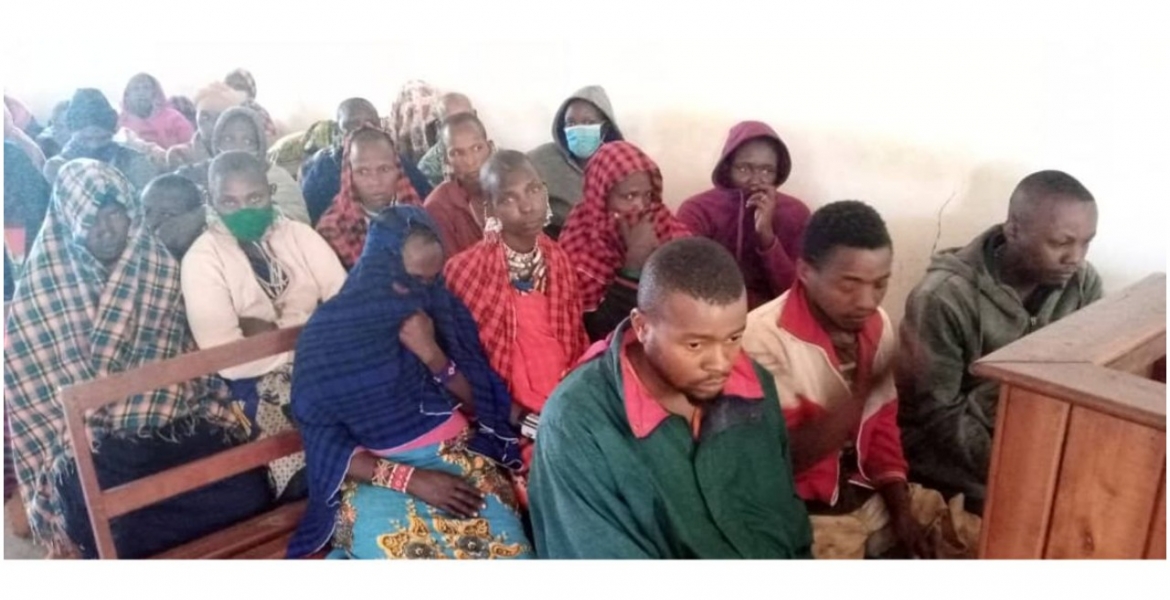 A Tanzanian court on Wednesday sentenced 26 Kenyans to one year in prison or pay a fine of TSh500,000 each after they were found guilty of entering Tanzania illegally.
Baraka Kibululu, the acting resident magistrate of Rombo District Court in Kilimanjaro region ruled that the Kenyan nationals entered the country without permits and passports.
The court heard that the suspects were arrested on March 9th, 2021, after immigration officials received reports that foreigners were spotted in Usseri. The Kenyan nationals were sentenced after they pleaded guilty to the charges leveled against them.
"So for committing the crime the court sentenced them to one year in jail or pay a fine of TSh500,000 each," Baraka said.
It is not clear whether the 26 managed to raise the hefty fine or were taken to jail. To enter 
Tanzania as a tourist, one is required to apply for a Tanzanian visa or receive a visa on arrival.