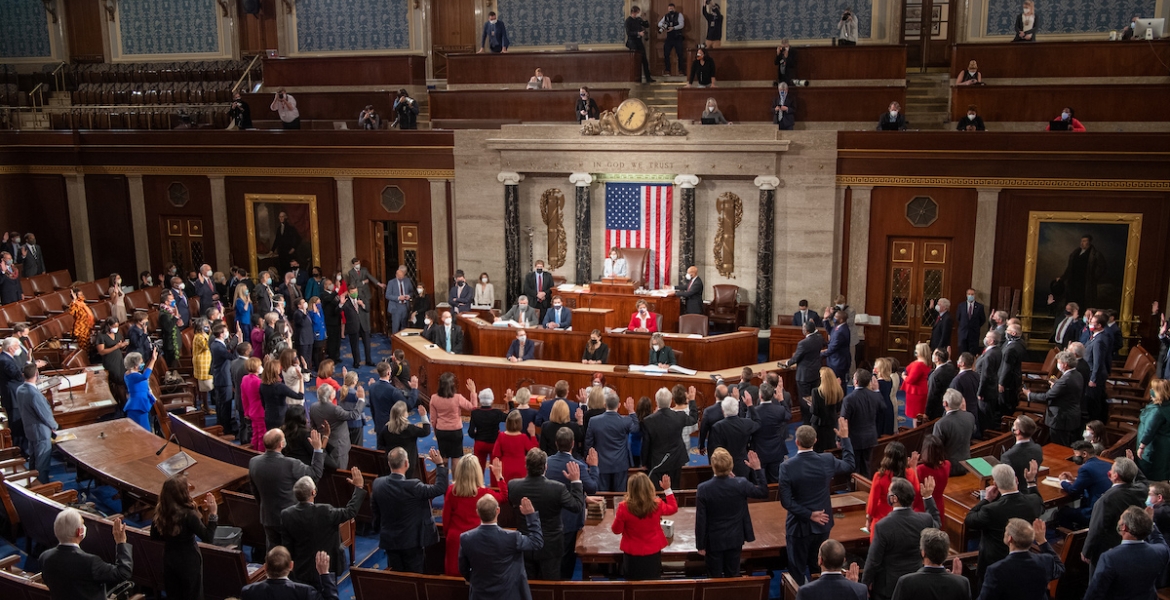 The US House of Representatives on Thursday passed an immigration bill that would offer a path to citizenship for millions of undocumented immigrants.
The Dream and Promise Act passed by a vote of 228-197 and now progresses to the Senate, where it faces an uphill battle for passage.
The bill, if it became law, would offer a pathway to citizenship for about 2.5 million "Dreamers" - undocumented immigrants brought to the United States as children.
The legislation would grant conditional permanent resident status (green cards) for a period of 10 years to undocumented immigrants brought to the US before they turned 18 years, and have been physically present in the US on or before January 1, 2021. To qualify, the immigrants would also need to not have been convicted of serious crimes such as domestic violence, sexual assault, or human trafficking.
Immigrants who are granted conditional permanent residency could remove conditions by either completing a degree from a recognized university or college or completing at least two years of military service.
The bill needs a 60-vote filibuster-proof majority vote to survive in the US Senate, where Democrats and Republicans hold 50 seats each.