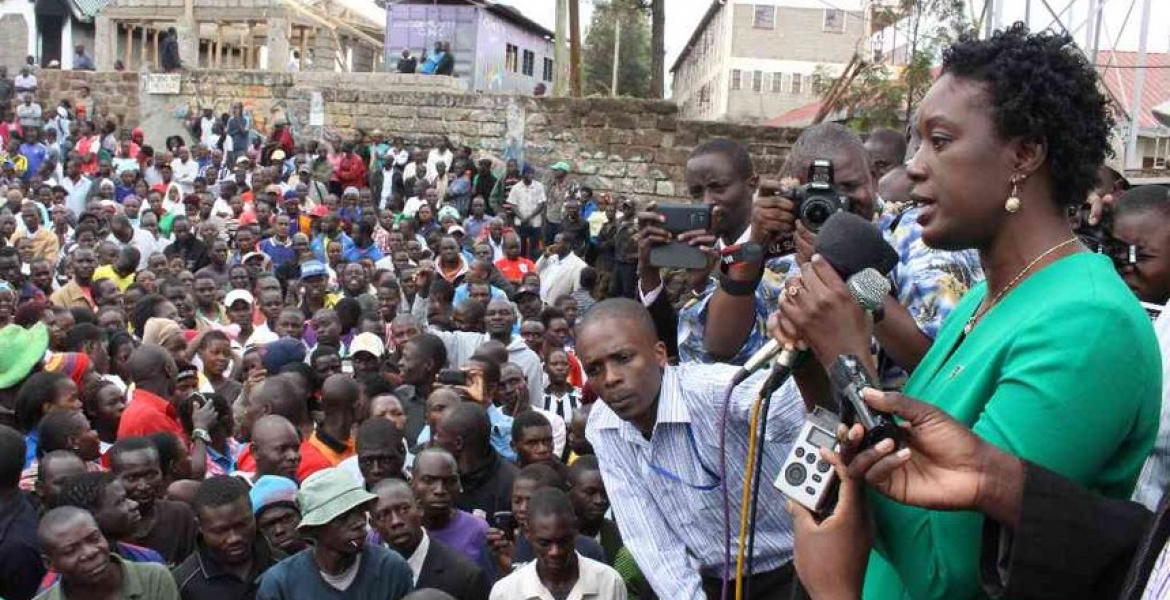 Raila Odinga's daughter Rosemary Odinga has announced her withdrawal from the race for Kibra MP, citing health reasons.
In a statement on Facebook, Rosemary said that she bowing out of the race following the advice of her doctor, but promised to serve the constituency in other capacities. "It is following my doctor's advice, that for the time being, I will continue serving my community in other capacities and regrettably bow out of the race for Member of Parliament," Rosemary said in a statement.
Rosemary has been in South Africa since late February receiving treatment following an operation from a non-cancerous brain tumor.
The 39-year-old had been campaigning for the seat for about two years, and was expected to challenge incumbent Ken Okoth in the ODM primaries set for this week. Her name was conspicuously absent from the list of aspirants for Kibra Constituency that ODM sent to the IEBC last week.
In bowing out, Rosemary seems to hint at endorsing Ken Okoth, saying in her statement "you can all be proud of your current MP who has championed the cause of justice and empowerment through education."
Kibra Constituency was created prior to the 2013 general elections. Prior to 2013 the area was part of Langata Constituency which Rosemary's father Raila Odinga represented for four terms, from 1992 to 2007.